Convert Your Product Company to a Business Company in 5 Steps

It's no secret that many businesses today recognize the need to convert from a traditional product-centric model to a service or business philosophy, but have you ever considered what this switch entails? Making such changes to your business structure can result in significant rewards for you and your customers, but conversion isn't always straightforward. This change isn't without risks–numerous factors could determine whether such a switch will actually create value. 
PowerSync is an agency working on this model to help businesses become more valuable for their customers. We sat with Igor Krasnykh from PowerSync to know how they work and what's new that they're bringing to the table. Today, we'll uncover exactly how to transition from an existing product-based company into one that functions more holistically as a business and provide tips on maintaining success along the way.
So if you're interested in taking your products up an extra notch and creating value with more than just products alone, let's get started.
How to convert from a product company to a service company
Have you ever considered converting from a product company to a service company? If so, the concept may seem intimidating and complex. But the truth is, it can be incredibly beneficial for businesses looking to increase their revenue and expand their customer base.
The easiest way to explain this concept is with an example: Imagine you own a small business that sells homemade furniture. Up until now, you have been focused on selling your products; chairs, tables, desks, etc. But now you want to expand into providing services as well. You could offer interior design services or home staging services alongside your products.
Instead of just selling furniture, you would also be helping customers design their homes or stage them for sale. By doing this, you are no longer solely focused on selling products; instead, you are now offering additional services associated with those products that help customers beyond the initial purchase of furniture.
How could this benefit your business?
Converting to a service company lets businesses generate more revenue by offering additional services associated with their products. These services provide value to customers (they don't have to go out and find someone else who can provide these services) and allow businesses to charge more for their services than they would for their products alone.
Additional services can help build customer loyalty because customers are more likely to return if they know they can get everything they need from one place without searching for different providers. Additionally, providing these value-added services helps businesses differentiate themselves from competitors who may not offer such services.
Another key benefit of converting from a product company to a service company is expanding your customer base. Doing it makes your business more attractive and appealing to potential customers who may not have even been aware of your original offerings.
For example, if someone was looking for interior design help but stumbled upon your website while searching online for furniture stores in their area, they'll be impressed that you offer additional services. And if they like what they see, there's a greater chance they will become loyal customers who will continue coming back whenever they need something new or related services in the future.
Implement this conversion on your business in 5 steps
Making the transition from a product company to a service company is tricky, but with the right strategy and guidance, you can nail it. Here's how it goes:
Assess your current situation
The first step in converting your business is assessing your current situation. What products or services do you already offer? Are they generating revenue? Do people know what you have to offer? Knowing where you stand now will help you make informed decisions about where your business needs to go next.
Identify your target audience
The next step is identifying who your target audience is. This includes knowing their age, gender, interests, and other demographic information. Knowing who you want to reach will help guide your decision-making as you move forward with your conversion process. It's important to note that if your target audience has changed since you began selling products, this may affect how you approach marketing and pricing for your services.
Develop your service offering
Now that you know your target audience and what they need, it's time to develop your service offering. Think about what services could best meet their needs and how much they should cost to be profitable for your business. You may also want to consider what payment plans would work best for both parties.
Create a marketing plan
After developing a service offering that meets customer needs and fits within the financial framework of running a successful business, it's time to create a marketing plan. You need to create content that speaks directly to potential customers and directs them toward taking action (i.e., buying or subscribing). Utilizing social media channels and traditional advertising methods can help get the word out about what services are offered and how customers can access them.
Monitor progress and adjust accordingly
When everything is up and running, regularly monitor your progress to ensure things are going according to plan. If any adjustments need to be made, whether pricing or messaging, they should be done quickly to not compromise any potential profits or customer satisfaction levels.
How can you leverage the recurring model in your business?
The core of PowerSync is generating and implementing recurring business models for companies. Igor shared some valuable insights on how many brands are unaware of this powerful business aspect, but once they understand how it works, there's no looking back.
But what is a recurring model?
A recurring model is a business model that allows customers to purchase products or services on a subscription-based basis. This model has become increasingly popular, as it enables businesses to provide customers with reliable, consistent revenue streams and helps them build customer loyalty over time.
Can you leverage the recurring model?
Say you own a restaurant; you could offer a monthly meal plan for customers who want to enjoy your food regularly. This could include breakfast, lunch, dinner, or weekend brunch options.
You can also use the recurring model to increase customer loyalty by offering discounts and other rewards for those who subscribe to your product or service. For instance, if you were selling books online, you could offer discounted rates for repeat purchases and bonuses such as free shipping or early access to new titles for those who commit to buying from your store every month.
By creating an ongoing relationship with customers through subscriptions and other incentives, you are more likely to keep them coming back again and again. Additionally, by making sure that customers are consistently satisfied with their purchases, they may be more likely to leave positive reviews online, which will help raise your business's online profile even further.
A big name that has done an excellent job leveraging the recurring model is Netflix. The streaming giant offers users access to movies and TV shows on demand via their monthly subscription platform. Doing so allows them to keep their costs low while still providing high-quality content that keeps viewers engaged month after month, which in turn encourages repeat business from their subscribers. Additionally, Netflix offers discounts for longer commitments as well as promotional offers such as free months when signing up for certain plans, which can maximize their profits while keeping customers happy.
3 benefits of implementing a business's recurring model
Not only do recurring models help businesses stay competitive, but they also reduce customer churn and can save your business money. Here are some benefits it brings along:
Secure cash flow
When you have customers who pay for services or subscriptions on a recurring basis, you will have more stability in terms of cash flow. This is especially important for small businesses that may not have the luxury of taking on large one-time projects or orders. With a recurring model, your cash flow is more predictable and secure, allowing you to plan ahead and stay competitive in the market.
Reduce customer churn
Recurring models allow customers to have their services billed automatically on a set schedule. This reduces customer churn because customers don't have to worry about remembering to renew their subscription or service each month. Plus, it makes it easier for them to budget for their services since they know when payments will be due each month.
Save money in the long run
Recurring models help businesses save money by avoiding manual billing processes and reaching out to customers who do not renew their service or subscription. Automated billing systems are much more cost-effective than manual ones, and automating billing eliminates the need for call centers or customer service teams that handle renewals and cancellations manually. Over time, these savings add up significantly and make a huge difference for any business.
Rounding up
By offering more customized services and varying payment options all within the same business, your recurring business model will allow you to deliver far more value to your customers than ever before, giving you a competitive edge in the market.
These conversion strategies are simple but powerful, allowing you to engage with an array of customers in different ways and turn one-time buyers into loyal, returning customers. In today's saturated market, these customization options are essential for any company looking to stand out from their competition and drive profits back into their business. If you need help with this strategic business model conversion, our friends at PowerSync will make things easier for you. Do check their services and discuss which business changes you want. We wish you luck.
Other Partners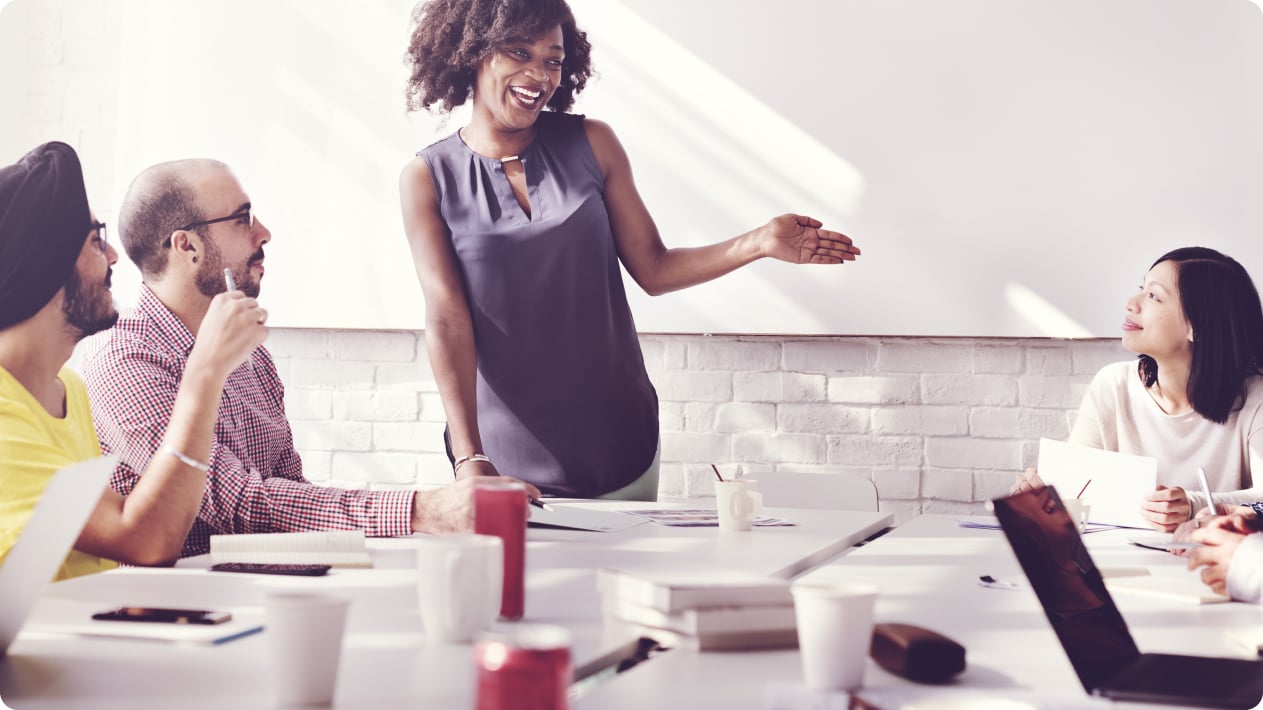 Sales Tips
6 Key Trends Sales Leaders Should Prepare For in 2024
Keep reading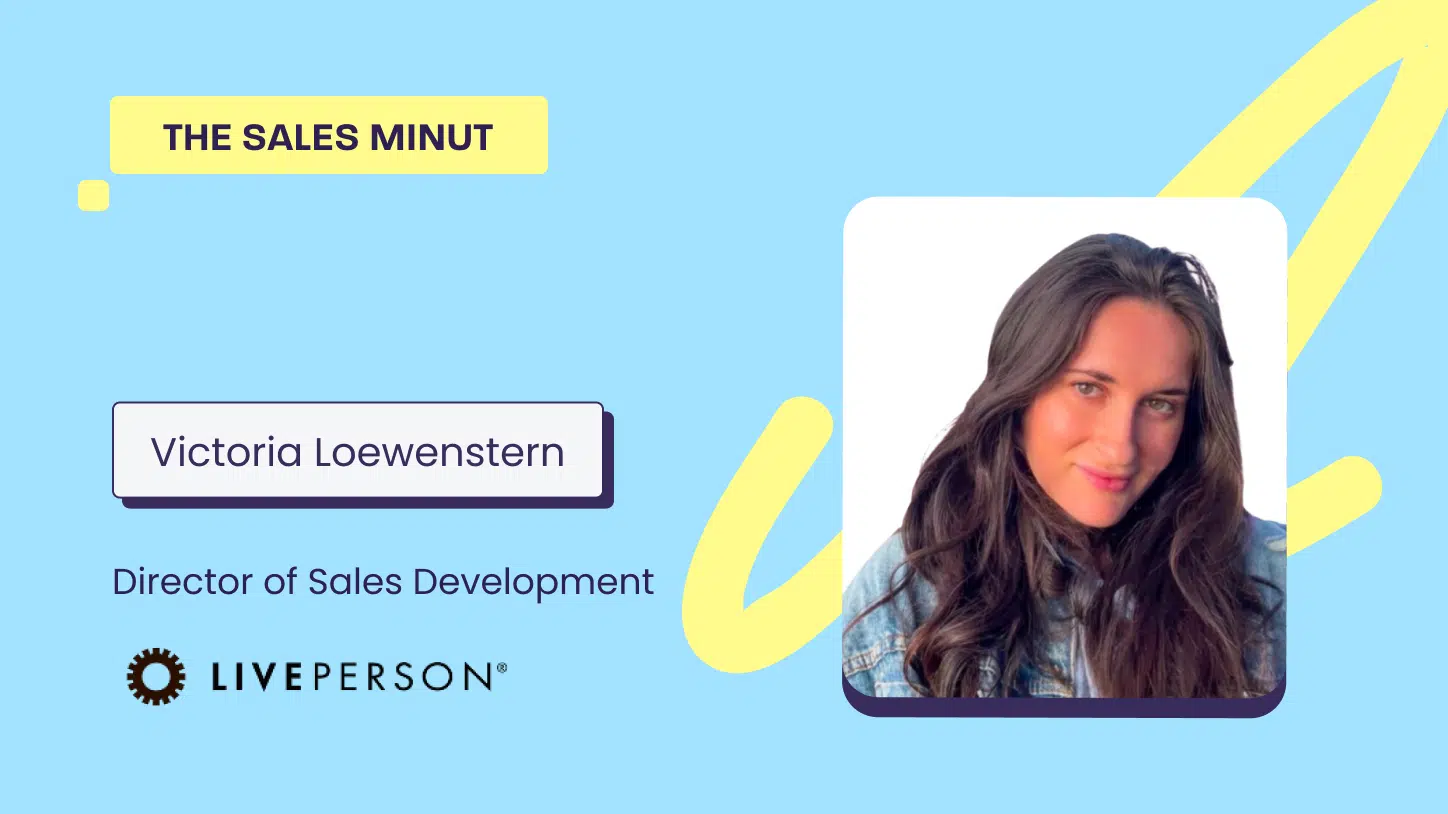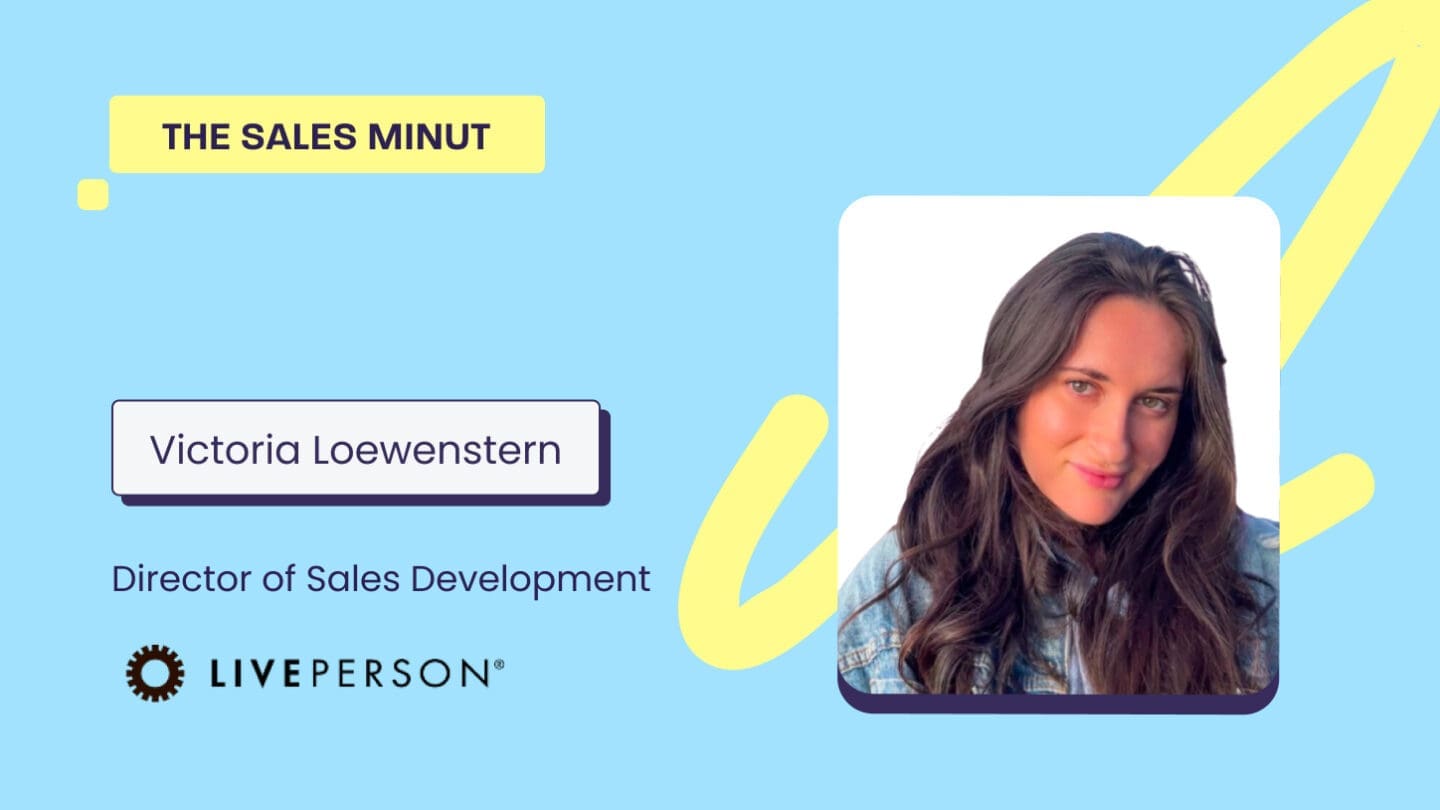 Video Series
The Sales MiNUT— Victoria Loewenstern, LivePerson
Keep reading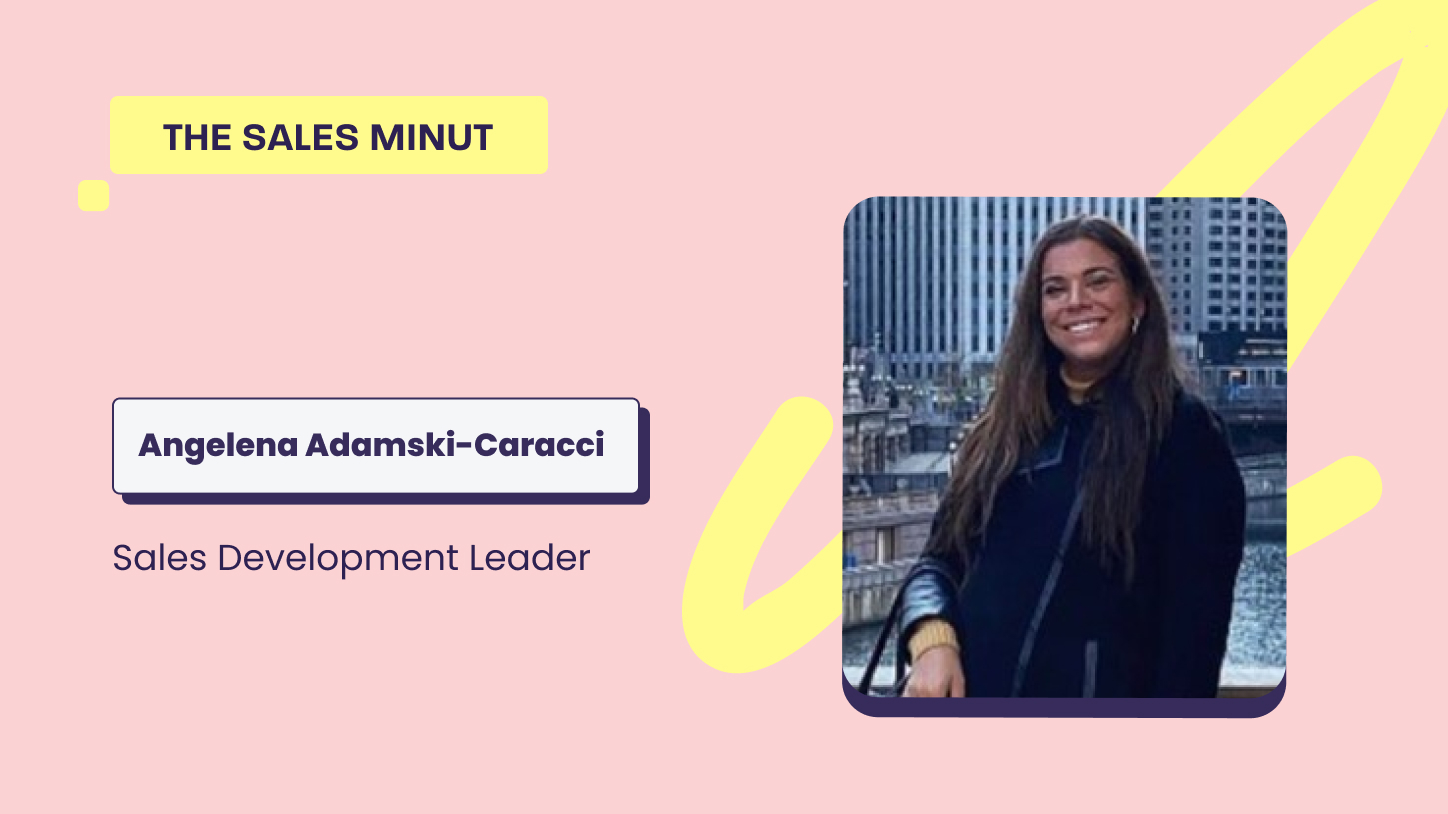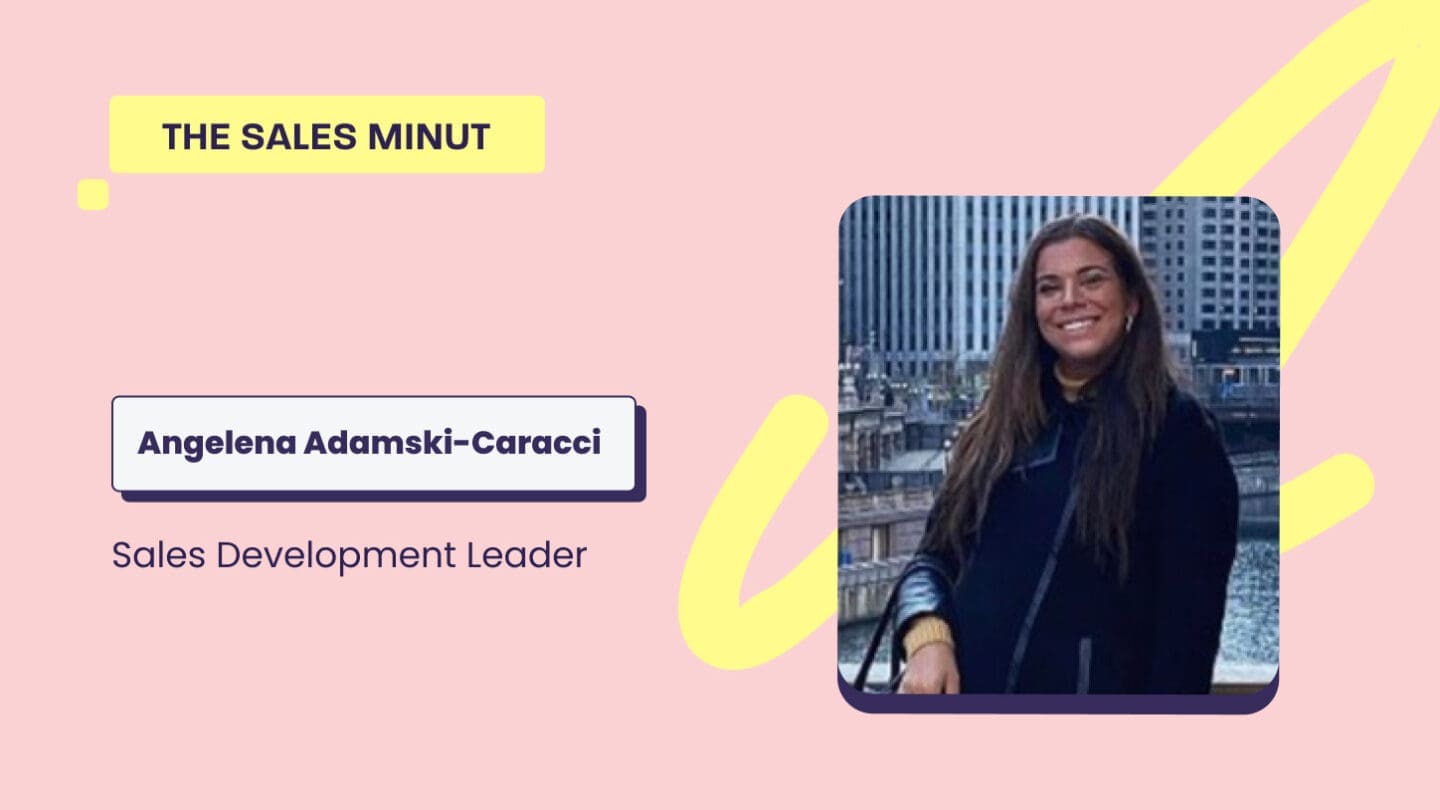 Video Series
The Sales MiNUT—Angelena Adamski-Caracci, Sales Development Leader
Keep reading