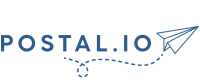 Company name: Postal
Why are we joining #WeAreProspects?
Because we believe that true engagement comes from delivering extraordinary experiences at all stages of the buying journey.
What is there for your business?
Postal is the most intuitive and effective Offline Marketing Engagement Platform—the all-in-one solution for go-to-market teams to scale, execute, and track their offline marketing strategy to grow their business. With Postal's global online Marketplace, you can start sending the perfect item faster and easier than ever.
Special #WeAreProspects offer:
‍Request a trial here to get free access to the Postal Offline Marketing Engagement Platform. Mention you came from #WeAreProspects 😉
Recommended read:
‍14 Sales Gifting Use Cases to Enhance the Buyer Experience.