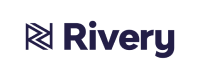 Company name: Rivery.io
Why are we doing it?
Managing your entire data operations end-to-end, day in, day out, is excruciatingly painful. At Rivery, we're on a mission to change that. We believe that when it comes to your modern data stack, cloud migration or API needs – a flexible, agile and customer-first solution is the answer. That's why we built one complete SaaS ELT platform. To help any business, any team, technical or non-technical, easily reach the full potential of their data faster.
What is there for your business?
Rivery helps you ingest, orchestrate and take action on all of your data from one, flexible, easy-to-use platform. We take care of your most complex data challenges, allowing you to perform better at every stage of the data flow journey and development lifecycle. Speed up time to insights and focus on what matters most – scaling your business.
Special #WeAreProspects offer:
30 day free trial. All you have to do is go to our Chat and mention you came from Walnut's #WeAreProspects campaign
Recommended read: eBook: 6 Keys for a Seamless Cloud Migration | ETL or ELT?