Updated on January 3, 2023.
As you prepare your business for 2023, it's time to take stock of your sales software stack and ensure it is stocked with all the stack you need.
Wow, that was a mouthful.
But what does this actually mean, how do you do it, and what software should you be adding to your stack?
Don't worry. We're here to help.
What is a sales tech stack?
Your company's "sales tech stack" is the software and technology your sales team uses and needs to excel at its job.
The goal of your sales team is to close as many quality deals as possible with the least amount of resources—including time and energy. So, with the right sales technology stack in place, sales teams can more easily connect with prospects, optimize their communication, and seamlessly move prospects through the sales pipeline.
For this reason, it's a worthy investment to stack your sales team with all the specific tools that'll help them work more efficiently.
But what solutions do you need, which programs offer the best services, and which ones are right for your business? We'll explain everything below.
4 questions to ask yourself before building your sales tech stack
Somebody call Bob the Builder because it's time to start building your sales tech stack!
But before we get to discussing the exact software you should be considering, you'll need to first take stock of your organization's needs.
1. What types of software are you currently using?
Stay on top of all the sales tools and presales tools you are currently using and paying for. Which ones are useful and which aren't? Which do your sales team prefer to use and which do they not? Are you paying for multiple programs that offer the same services?
Just because certain software is really cool and offers many features, doesn't mean your sales team likes using it, nor does it mean it's the best tool for your specific business.
This is a good opportunity to trim the fat and remove some of the software services that are no longer useful to your business. This can help you make space for more updated and powerful tools.
2. What are your needs / pain points?
Once you've evaluated the tech solutions your team is currently using, you'll need to pinpoint your needs and pain points.
This involves analyzing your workflow and sales pipeline. Where are your prospects getting stuck? Where are the miscommunications happening among your team members? Are there currently any blockages or hold-ups that can be solved with a software solution?
All sales software was created to solve specific pain points within the selling process, so if you find your team struggling in a specific area, there is a good chance that software has been created to help.
3. What tools can be integrated?
Based on the current software you are using, you'll want to consider which new software can be easily integrated.
Is your current software holding you back from integrating with really useful new products? What can be easily implemented that'll add immediate and important value to your business? Are there any extensions that can easily be added to your browser that'll give you valuable insights?
These are all factors you'll need to weigh when building your sales tech stack.
4. What tools will help your business enter the next level?
Don't just think about your business's current needs.
As you look ahead to the new year, consider where you want to be and how you'll get there.
Ask yourself: Can certain services accelerate our growth? Is our current software relevant to the size of the company we plan to be? Should we be paying for a more advanced version of the software services we have?
The answers to these questions will go a long way in helping you determine which tools will be a good addition to your sales tech stack.
Solutions and software you need on your sales tech stack
The big day has arrived! You've done the research and weighed your needs. And now, it's time to select the software for your sales tech stack.
But if you find that trying to categorize all the best sales software into neat sections makes your head spin because so many offer vast options and services, don't worry. You're not alone.
That's why we tried to organize them based on the way we suggest you use them.
CRM
Your customer relationship management software will help you manage your sales, marketing, and services. Most CRMs will allow you to track all your sales communication, speed up your sales process, and assist with lead nurturing.
The software you need: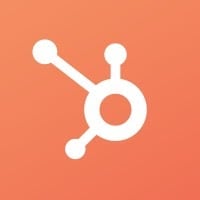 ‍
Hubspot
‍
If you're using Hubspot to manage your marketing campaigns, its CRM is a great way to follow your leads and customers all the way through the funnel. It offers many key sales and marketing tools, its intuitive dashboard is easy to use, and its capabilities are vast.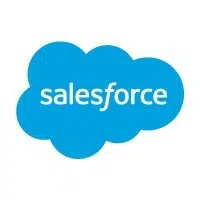 ‍
Salesforce
‍
Salesforce's CRM platform is a great option for your more advanced business. With more customizability than Hubspot and better pricing on more complex features, this platform is for large enterprises with a more robust sales team.
Demos
It's time to kill those old-school, disaster-prone demos once and for all.
Put your prospects' needs at the center of the sales process and let them experience your SaaS product from the outset so they can get to know how you can solve their pain points. Empower your SDRs (sales development representatives) with presales tools to provide demos themselves, minimize the needs for developers, and free up space for sales engineers or solutions engineers to sit on only the calls that are relevant to them.
The software you need: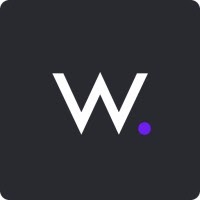 ‍
Walnut
‍
Walnut allows your sales team to create easy-to-customize, crash-proof, reusable, and interactive product demos. By using the codeless platform, your sales team can personalize their demos at scale to offer each prospect a unique experience. 
You can also send a link to a personalized demo in your emails so prospects can experience your product at any stage of the sales process—without them needing to register for a free trial. Plus, you can also collect insights on your prospects' usage so you can understand the exact value of your product for them. All of this will go a long way in helping you improve your sales velocity.
If that wasn't enough of a reason to use this platform, your marketing team will love it too because they can use it to embed a guided interactive product tour on your website.
Outreach
In the world of sales, time is money.
And the less time your SDRs and AEs (account executives) are occupied performing secondary tasks, like lead and company research, the more time they have available to reach out or send demo follow-up emails to prospects and close sales. For this reason, it's crucial to have some data available to help speed your process along.
The software you need: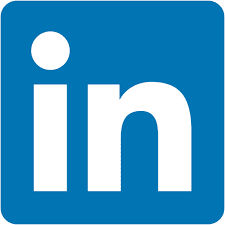 ‍
LinkedIn Sales Navigator
‍
Both SDRs and AEs can utilize the data on this paid LinkedIn service. Use this software to find companies and leads to target, optimize your outreach, and engage directly with prospects.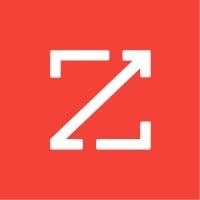 ‍
Zoominfo
‍
Zoominfo is an extremely useful tool for your SDRs to more efficiently capture information about companies, leads, and the organization you're selling to. The FormComplete tool allows your business to minimize forms while maintaining the amount of data you acquire.
Sales enablement
Sales enablement is all about giving your sales reps the opportunity to perfect their craft with software that offers key insights on how you can use the tools you're using better to close more deals and earn more revenue.
The software you need:
Audio services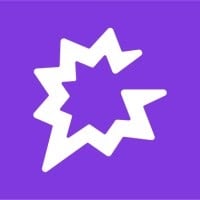 ‍
Gong
‍
Your whole sales team will benefit from this unique software that records, transcribes, and analyzes your sales calls and provides you with tips so you can drive sales effectiveness.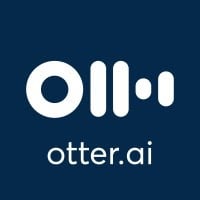 ‍
Otter
‍
If you don't want to pay for Gong, you can use Otter.ai to record your sales calls and then review them as a team or individually to analyze how you can improve your sales chops.
Email optimization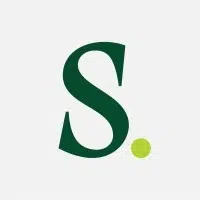 ‍
SalesLoft
‍
SalesLoft helps SDRs and BDRs (business development representatives) to automate their outreach, manage their emails and calls in one platform, and track their progress. It also can provide insights and tips for optimizing engagement.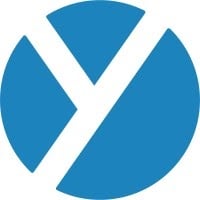 ‍
YesWare
‍
YesWare can be added to your Gmail account to track, schedule a demo, and write better emails.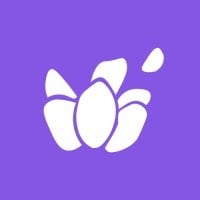 ‍
Lavender
‍
Lavender is another tool that can help you write better sales emails by comparing your email against millions of others and suggesting new sentences and phrasing.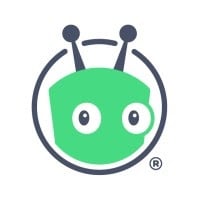 ‍
Vidyard
‍
But why only send text emails when you can also send videos that are more engaging, plus allow you to understand prospects' interests by tracking how much of the video they watched?
Communication
Make sure your team can easily communicate with each other and set up calls with prospects using software that is common and easy to use.
The software you need: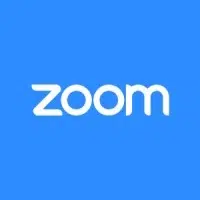 ‍
Zoom
‍
In this day and age, who isn't using Zoom? Zoom is the easiest and most popular software to set up a virtual meeting.

‍
Slack
‍
Slack's messaging platform has become the industry standard for communicating within your team.
Scheduling
Organize your schedule with software that makes it easy to plan meetings without wasting time on back-and-forth emails.
The software you need: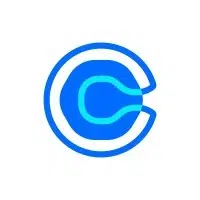 ‍
Calendly
‍
Calendly lets your sales reps send a link to the prospect that shows them the times they have available to talk.
Closing
When it comes to closing the deal, make it as easy and fluid to get it done as possible. Time is precious and using multiple systems to manage your contracts creates a bad experience for you and your prospects.
The software you need: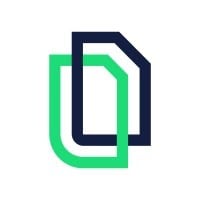 ‍
Contractbook
‍
Contractbook is the best, easiest, and most efficient way to get your contracts signed. By making the entire process simple and automated, you can get your deals signed quickly and make sure that every person and system knows exactly what they need to do.
(If that wasn't enough of a reason to use them, they are also thrilled Walnut users.)
Bonus suggestion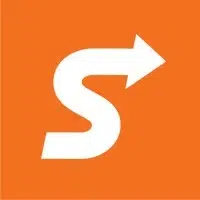 ‍
Sendoso
‍
Don't just tell your customers what they mean to you—show them. Stand out by engaging with prospects offline throughout the buyer's journey, through snail mail, sending treats, swag, or gifts.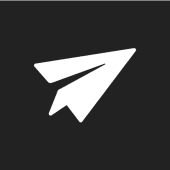 ‍‍
Postal
‍
Postal is another offline engagement platform that was built to help you engage your audience, build brand value, and execute on your ABM strategy.
During the #WeAreProspects roundtable event: Generic Sales Suck, Jonathan Zoob, VP of Sales at Postal, explained how gifting can help you develop real relationships in virtual sales.
"What we forget is people buy from people that they like. They buy from humans and if you can do that along the way in a virtual process through gifting or any type of other offline mechanism I think you can really positively impact your deal," Zoob noted.
‍Prepping your sales team for 2023
You're only as good as your team. Period.
That's why you need to arm your go-to-market (GTM) team with everything they need to absolutely kick ass and close more deals. Luckily, there's software out there designed to help you and your team do just that.
So, your business needs to utilize the tools available to successfully challenge the competition and stay ahead.
Because with the right sales tech stack, your sales reps will be able to excel at their jobs and your revenue will continue to increase.
FAQs about sales tech stacks
Why do you need a sales tech stack?
A sales tech stack is essential because it gives your team the tools they need to succeed and close more deals.
With the right sales tech stack, you'll not only be able to keep track of leads and automate outreach, but also boost productivity.
How many tools should I have in my sales tech stack?
When it comes to how many tools you'll need to have in your sales tech stack, there isn't one right answer.
The number of tools you'll need depends on several factors like the size of your business, your target audience, your product, your business goals, and the length of your sales process.
What tools should be in your sales tech stack?
When choosing which tools to include in your sales tech stack, you should consider the needs of your team, your budget for these types of tools, and what the ROI will be of using these tools.
Even though tech stacks vary on a team-by-team basis, GTM teams frequently use CRM software, communication software, demo experience platforms, lead generation tools, SaaS onboarding tools, and automation tools.
What is sales enablement technology?
In short, sales enablement technology refers to the tools and resources you provide your sales team with to make the sales process more efficient.
These types of tools should be included in your sales tech stack to ensure your team has everything they need to take their sales strategy to the next level.
So, what's holding you back? Get started using Walnut by pushing the "Get Started" button at the top of your screen.