Updated November 10, 2022.
Who would we be if we didn't have an entire blog article dedicated to the funniest sales memes on the internet?
Well, we definitely wouldn't be Walnut. Because while we're nuts about sales, we're even more nuts about sales memes.
Sure, you can say that this sort of article might be kind of distracting for sales pros. But everyone deserves a break now and again.
Of course, some of these memes are our own creations—we couldn't help ourselves. But we also couldn't ignore the hilarious minds at other sales blogs and channels, so we added their masterpieces here for you as well.
PS: If by mistake, one of the credits we gave isn't accurate, we blame the internet—it's easy and free! However, we'd really like to fix it. So if you suspect there's been a case of miss-crediting, shoot an email to emmanuel@walnut.io. He'll gladly take care of it.
So, without further ado, here's our roundup of the funniest sales memes the internet has to offer:
When the deal is never going to happen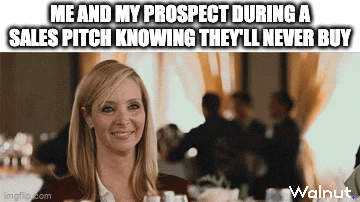 Prospect ghosting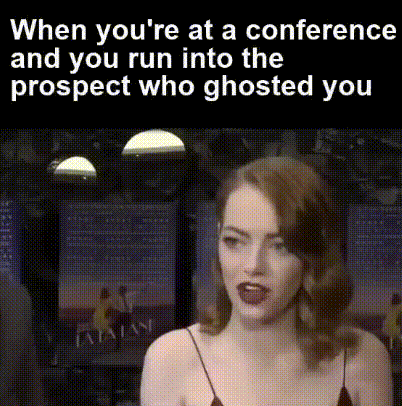 ‍
When that quota seems impossible
The average SDR personalization strategy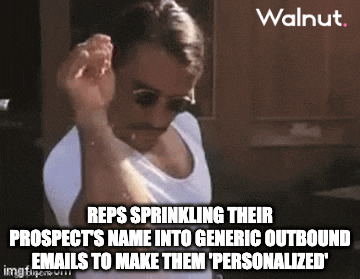 Remembering the prospect's name
The sales squad
Live demo struggles
Updating the CRM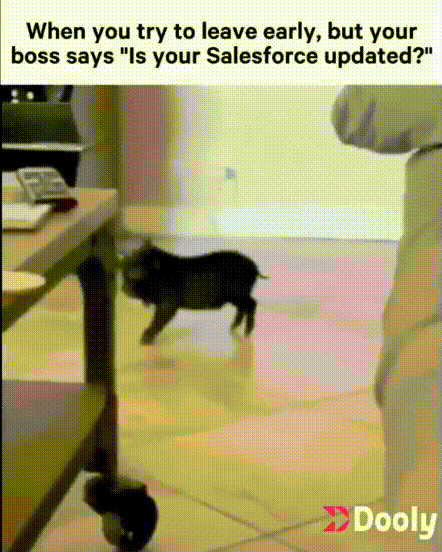 When the joke just doesn't land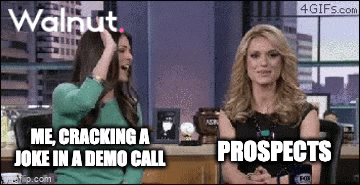 Budget pains
Reps are just like us, only with more caffeine jitters
Deciphering the comp plan
Gotta love the sales process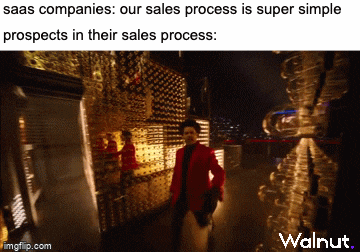 End of the quarter stress pains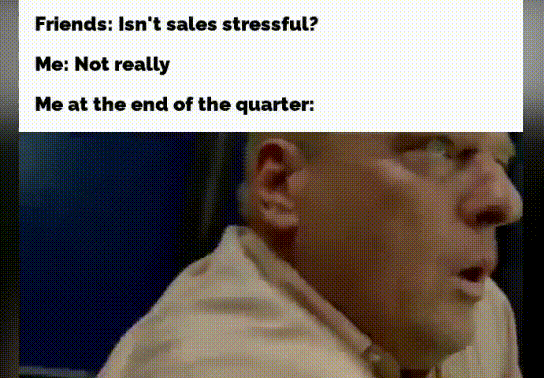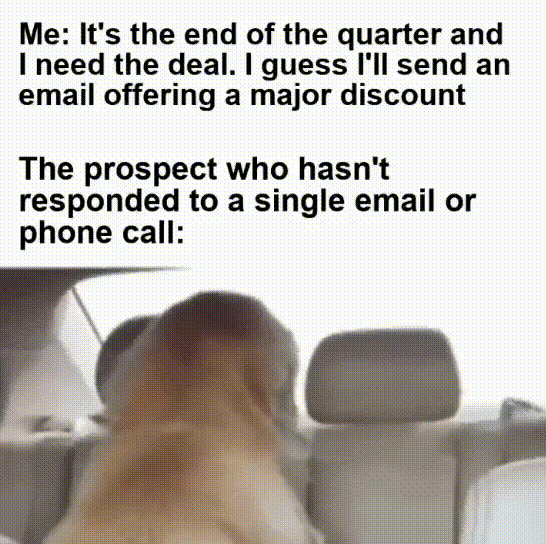 Let prospects try before they buy!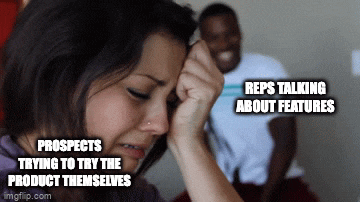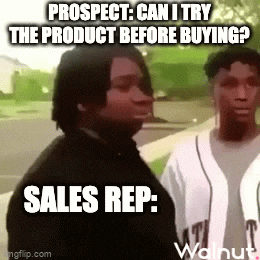 Let's get serious for a minute
We are the first to admit that we have a blast poking fun at the B2B sales universe.
What can we say? We can't help ourselves.
But all jokes aside, we can't ignore the fact that B2B sales needs to change. And one of the ways we can help make the sales process better is through more personalized and interactive product demos.  
Because when prospects can actually see why a product is life-changing for themselves, it makes the B2B sales world better for both buyers and sellers.
Recommended reads:
Love a good laugh as much as we do? We thought so! Follow us on LinkedIn to see even more hilarious sales-related content.