Do you hear it, too?
That loud rumble? Those cheers? The sound of millions of gasps and ear-splitting applause?
No, it's not the sound of the end of times or the zombie apocalypse.
It's just the world reacting to our newest product releases. They're erupting in absolute glee from the latest round of updates that Walnut has unleashed on the world of product demos.
So we hope you're sitting down and strapped in. Because your world is about to turn upside down.
Here are our latest product releases.
Reduce, reuse, & recycle your screen captures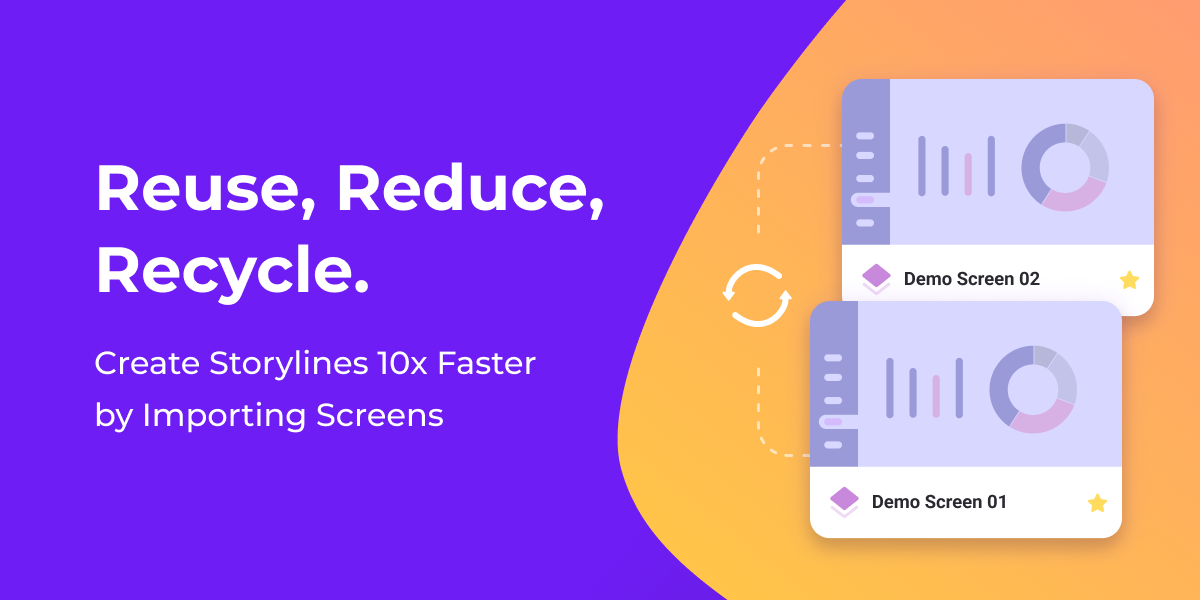 Here's a real quote from our product manager about this release:
"It's one small step for Walnut, one giant leap for creating better demos."
From now on when you create a new Storyline, not only can you capture screens from scratch BUT you can also reuse screens that you already captured.
You can do this by importing them from one Storyline to another—with all the edits and guides you already made!
Here are just some of the benefits you can gain from this update:
Reuse existing screens and copy and paste from other Storylines instead of capturing them every time from scratch.
Choose whether to keep all your edits, customization, and Guides that are connected to the screen to save tons of time in editing.
Mix and match different screens from different Storylines to create a whole bunch of new product stories.
Add or fix existing Storylines with screens from another Storyline to keep your demos up to date.
Want to see how it works?
Check out this interactive demo we built just for you.
You can learn more in our help center.
Capture improvements that'll make you smile
"See what you're doing wrong, laugh at it, change and do better."
― Spencer Johnson, Who Moved My Cheese?
This is basically our motto when it comes to creating the world's best interactive product demo software. And our latest update does exactly that.
We improved the screen capturing experience so you can preview the screens you captured, delete them, and create new flows—all before you started editing a thing.
We've even tacked on the ability to let us auto-name your screens for you, just because we love you
Preview & delete screens
Preview your screens while capturing them and delete screens directly from the capture panel to better organize your storyline.
Create Storylines from the extension
Add new screens to existing storylines directly from the capture panel, or just create new ones to shortcut your capture process.
Screens auto-naming
Let the capture panel auto-name your screens for you to easily locate each capture you make.
Move the Capture Panel Freely
Change the capture panel position around your screen to make sure you won't miss a thing.
WHATTT?? You aren't using Walnut yet? Book a meeting with our team now by clicking the "Get Started" button at the top of the screen.
Read more on interactive product demos
‍