Let's hurry up and get to the point.
As a result of the recession and rising inflation rates, the SaaS market has its work cut out for it in the coming year. The stress on sales teams is increasing and the pressure to hit quota is growing stronger.
So it's no secret that boosting your team's efficiency is one of the main focuses for sales leaders in 2023. There are fewer resources and more to prove, which means the team will need to minimize menial labor and maximize sales output.
This may be why hardly a minute goes by without millions of tweets and LinkedIn posts talking about the latest AI developments and how they can help make SaaS sales processes more effective.
And all of this got us thinking: How could we make Walnut even more efficient for sales teams?
You probably already know that we allow your sales team to create, present, and share personalized demos in minutes, which makes for a better buying experience and improves your team's sales velocity. And you also probably already know about our integrations with key CRMs like Hubspot and Salesforce.
But we wanted to take it even further.
Introducing Walnut Ace: The solution your team needs to sell even more effectively.
Craft convincing demo pitches faster with OpenAI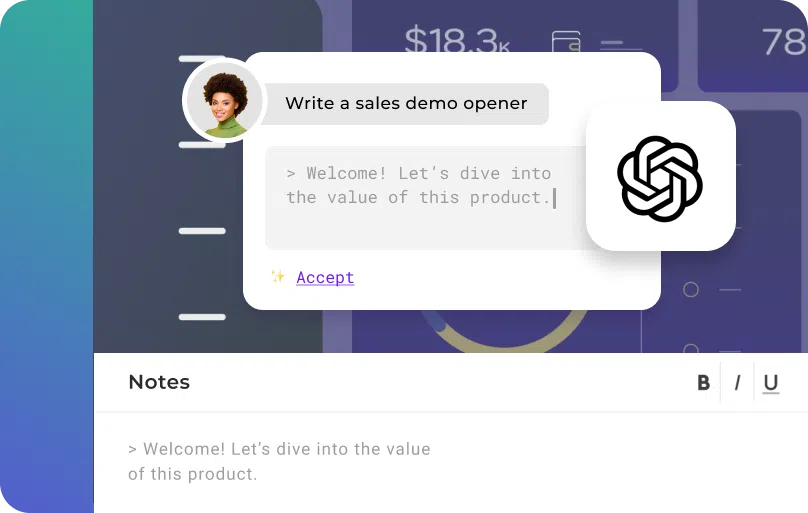 Your team can use the mind-boggling technology of OpenAI to draft product stories in a snap.
There's nuttin' like a good pal to help you whenever you need it. In this case, your team's new best pal's name is Nutty and he's really easy to talk to.
This friendly AI guy lives in your Walnut's presenter notes and can help with improving the way your team showcases your product during a call. He can assist with editing their current notes, writing new scripts, or answering any questions they may have.
This'll enrich your team's live sales demos, save them time preparing demo scripts, and provide useful information on the fly.
Share the perfect demo without leaving Gmail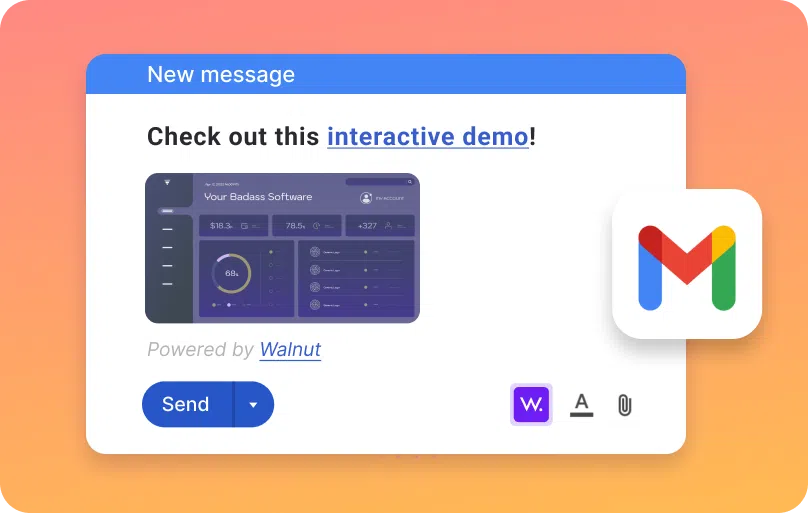 Want to follow up a sales call with an interactive demo your champion can show their team?
Don't tell them you'll send it to them in 15 minutes. Now sellers can go straight to their Gmail, click the Walnut logo, and easily find the perfect demo. And boom, their demo is linked.
They can search by recently played (if they just presented the demo and want to share it with the prospect as a leave-behind), or by name (if they want to share a demo for a specific use case).
This whole thing takes seconds so your team can then quickly move on to their 1,462 other pressing emails and save tons of time following up on calls, enabling champions, creating perfect outbound emails, and much more.
Get Slack alerts the moment someone views a demo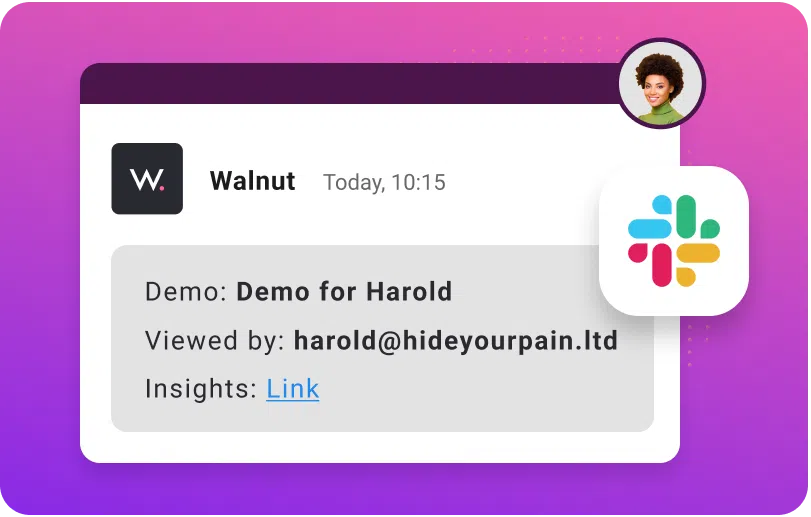 In sales, time is of the essence. And there's nothing more important to most AEs than pushing those deals forward at the first moment they can.
Now your team can receive alerts from Slack when someone views or comments on their demos. This way they can immediately reach out to the prospects and push their deals forward when your product is top of mind.
The result? More timely, useful insights on prospects' intent exactly where and when your team needs it most.
Collaborate on demo building in real-time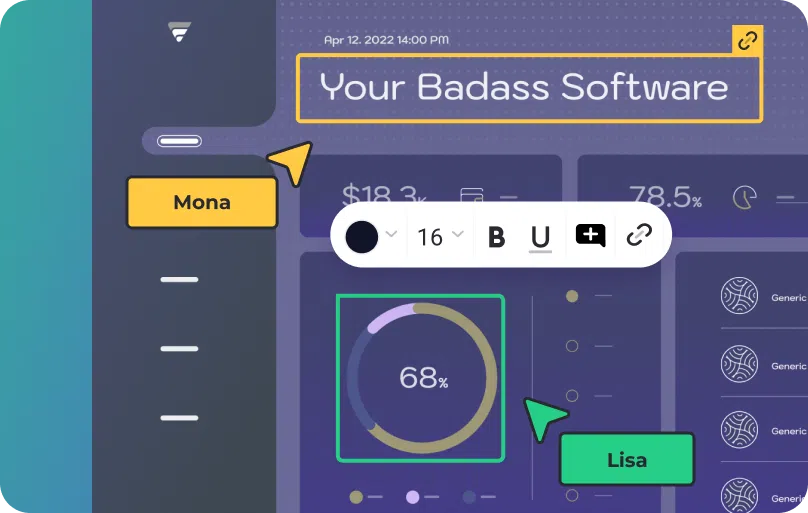 Everyone knows how fast it is to build Walnut demos. But now, it can be done even faster with our live editing collaboration tool.
Allow Nuthaniel from your sales enablement team and Nutalie from the sales team to simultaneously work on perfecting the same demo. They can see each other's movements within the demo editor, and collaborate seamlessly.
This'll let your production team vamp up their demo creation and build a more robust demo library that meets the sales team's needs. Plus, they'll avoid endless back-and-forth emails on demo fixes.
Speeding your way to growth in 2023
This year, the sales teams that can do more with less are the ones that'll end up on top.
With more limited resources, your team needs to be able to stretch the solutions they are using to maximize their value. Sales leaders will therefore need to focus on SaaS solutions that can prove useful for their team's productivity and efficiency, while easily integrating with their teams' workflows.
Give your team the best chance to succeed by allowing them to simplify processes, reduce manual work, and increase their output. This way they can focus their efforts on high-value activities and generate more leads, close more deals, and increase customer satisfaction.
So what are you waiting for? Click "Get Started" to use better product demos that'll improve your sales process today.