You already know that Walnut's interactive product demo software allows you to create killer interactive product demos without coding: From text, to figure, buttons, and more, you can personalize every aspect of your demos to meet  your prospects needs. That's great. We won't ramble about it.
What you'd love to hear, is that we invested tremendous efforts in the last months to provide you with a brand new dashboard, but mostly, that we just launched 3 features that will make your life easier – not to mention the lasting impact they will leave on your prospects.
Ready to dive in the new capabilities of your demos?
1. Add annotations to improve your prospect's experience
You asked for it. We made it happen. It's that simple.
You can now add annotations in your demos to point your prospect to the part of your product you'd like them to try, and help them navigate through it. This will allow you to make your interactive product demo more intuitive, more focused, and of course, more valuable.
You can even send a link to your demo before your meetings, so your prospects can try it by themselves. Afterwards, you can collect insights and learn which features they enjoyed the most.
How it works:
Select the section of your demo you'd like to annotate
On the left bar menu, select the annotation icon
Write the copy of your annotation
Click save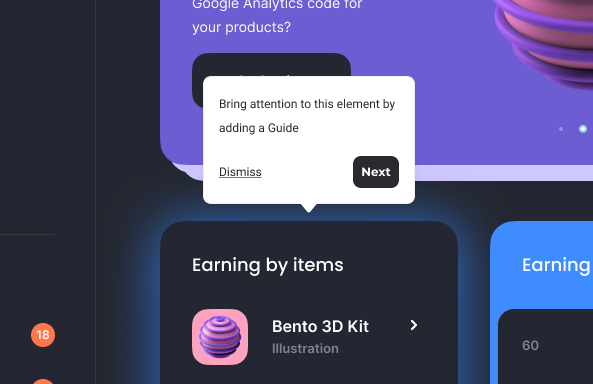 2. Edit HTML – Enjoy maximum freedom
Walnut isn't only about making it easy for you to personalize your demo. We also thrive to offer all the tools you need to do exactly what you want with your software demo live presentation. That's why we've just launched our HTML edit feature, that lets you customize your HTML code. Now, you can edit every single element of your demos straight from the code and make them even more tailored than before.
How it works:
Select the element you'd like to edit via its HTML code
In the toolbar, select the three dots sections
Click Edit Source
Knock yourself out!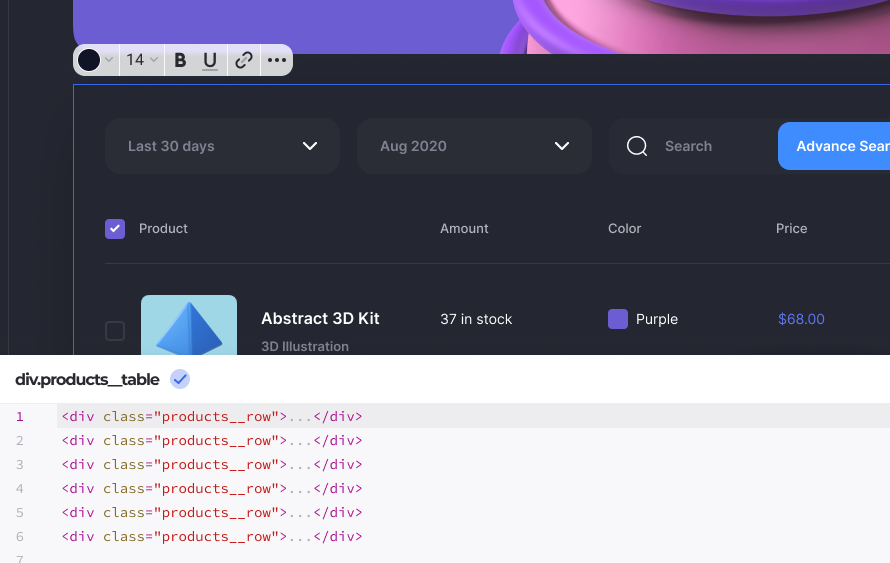 3. New sharing panel – Share, show, collaborate
Introducing your new sharing options: Link sharing, collaboration, and embed.
Link sharing: Copy the link to your live demo and share it with your prospects, colleagues and more!
Embed: What if people could interact with your product straight on your homepage? From now, you can embed your demo in all your online materials and let your visitors try it – without having to log-in or sign up. And yes, it can work with products that are not-yet-live.
Collaboration: Basically, it works the same way as shared docs. Decide who can edit your demo in your org, or limit the access to "View only". Remote collaboration on your demos has never been so smooth.
Of course, in any of the cases, you can learn where your prospects/visitors clicked, and improve your products and sales pitch accordingly. What else?
How it works:
On the top bar of the Walnut Editor, click the Share button
Select your preferred sharing option
Click Done, and you're done!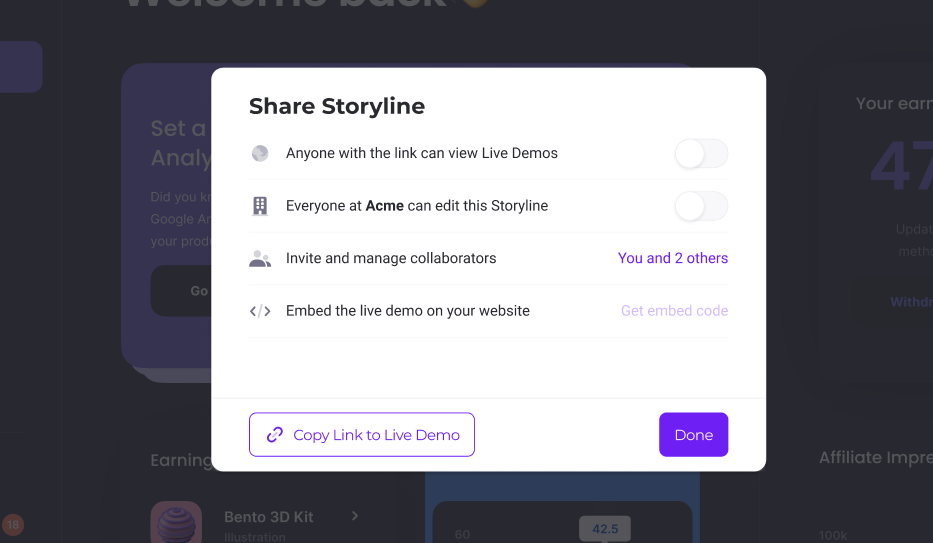 ‍
Bonus feature! Find & Replace
It's not the biggest feature we've launched but it's certainly a useful one. From today, you can find and replace texts on your software's screen intuitively and quickly. Yes, exactly like on a doc or a spreadsheet. No need to explain really, the name says it all. Enjoy!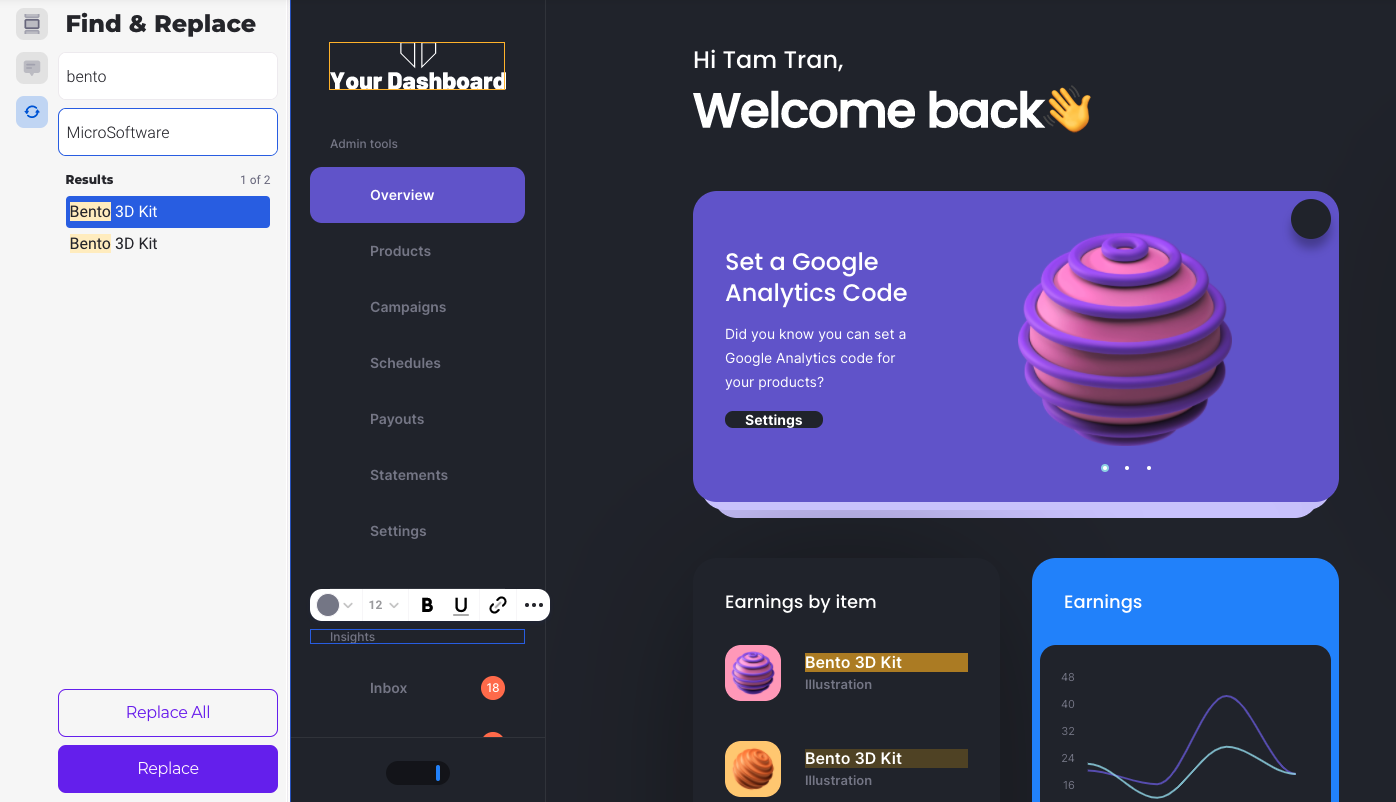 Create customized and interactive demos that your prospect will enjoy – without coding>
‍Read more on interactive product demos:
‍