Post-COVID, it's safe to say that the B2B sales world looks pretty different.
One of the many changes B2B companies made as a result of the pandemic was shifting to remote sales. But even though this trend got its start thanks to COVID, buyers and sellers realized that they actually preferred the new arrangement.
Against this backdrop, more and more sales enablement tools made their way onto the scene. But despite this, the B2B customer experience lags significantly behind B2C.
So, to try and bridge the gap between B2B and B2C sales, we spoke to 30 sales experts and compiled their wisdom into this in-depth list of sales commandments. All to give you and your team the tools you need to improve the sales experience for your buyers.
1. Highlight Value
One of the most common tips our experts gave was to make sure your sales team is focusing on the value that your product can bring prospects instead of on specific features.
And the data backs this up.
A report by IDC found that a cloud-based software company boosted its close rates by 70% after including value-selling techniques. On top of this, according to CSO Insights, 92% of buyers want to learn how the product can add value early in the sales cycle.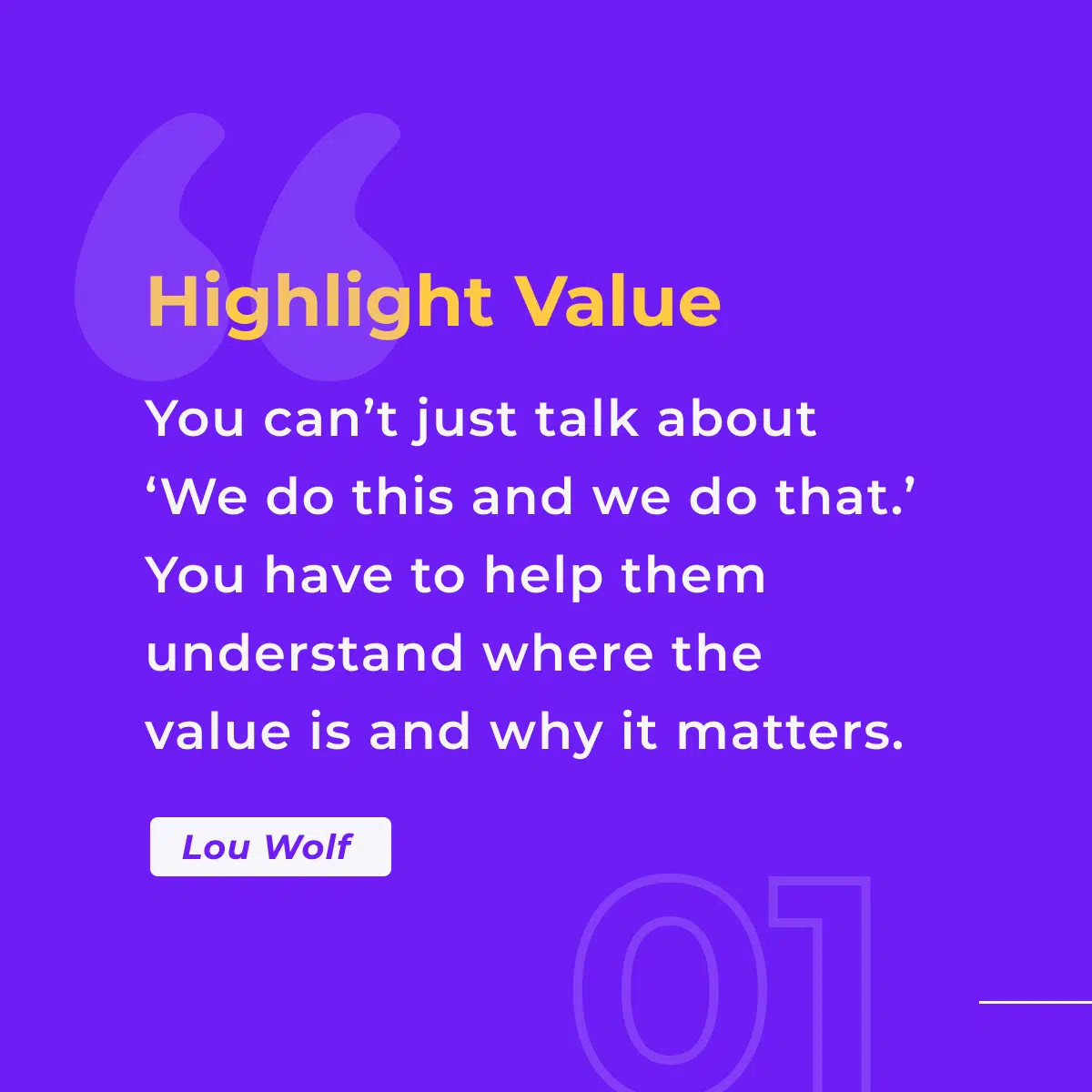 2. It Takes A Village
The days of speaking with only one stakeholder are long gone.
In fact, according to Brent Adamson, the average number of stakeholders that are involved in a B2B buying decision increased from 5.4 in late 2014 to 6.8.
That's why multithreading has become an essential part of many go-to-market (GTM) teams' sales strategy.
Our experts say that this will not only help you build multiple relationships during every deal, but it could also act as a security blanket if something happens with your contact.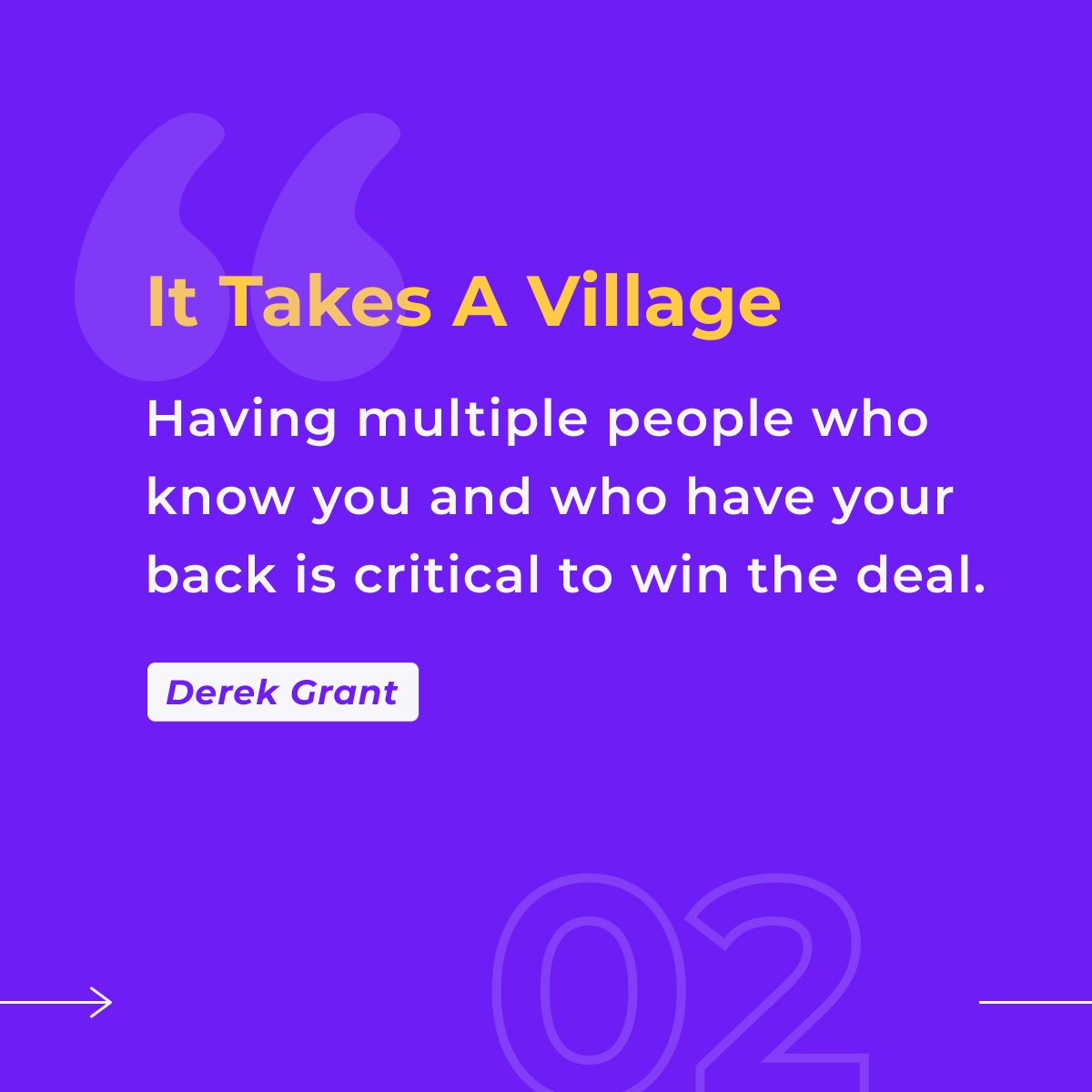 3. Refine Thy Demo
Slide decks are typically super boring and don't add enough value to engage prospects.
And the numbers tell us exactly that.
Based on data from Gong, discovery calls that used slides were 17% less likely to book a follow-up meeting than those that went slide-free.
Instead, sales pros recommend enabling your prospects to try your product for themselves by creating interactive and personalized product demos. They also recommend sending them a link to your demo so they can share it with the relevant decision-makers.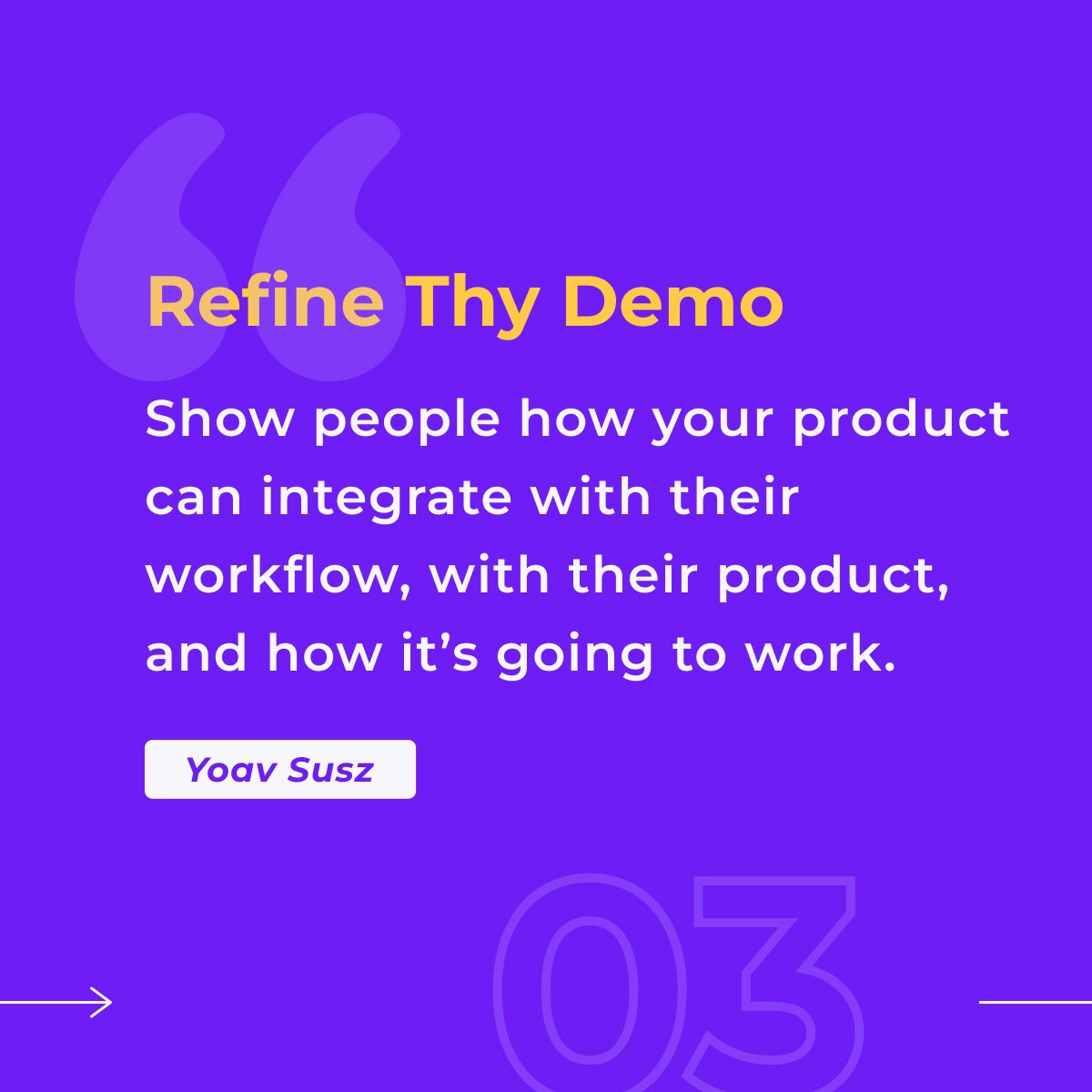 4. Do Thy Homework
A whopping 42% of reps say they don't have enough data before making a call, according to Lattice Engine.
And our experts flagged this as a major problem.
That's why they recommend taking the time to learn about prospects and their needs. Because by qualifying your leads before the sales call, you'll be better able to avoid wasting time on the wrong prospects, handle objections, provide the right information, and bring a customer-centric approach to your selling.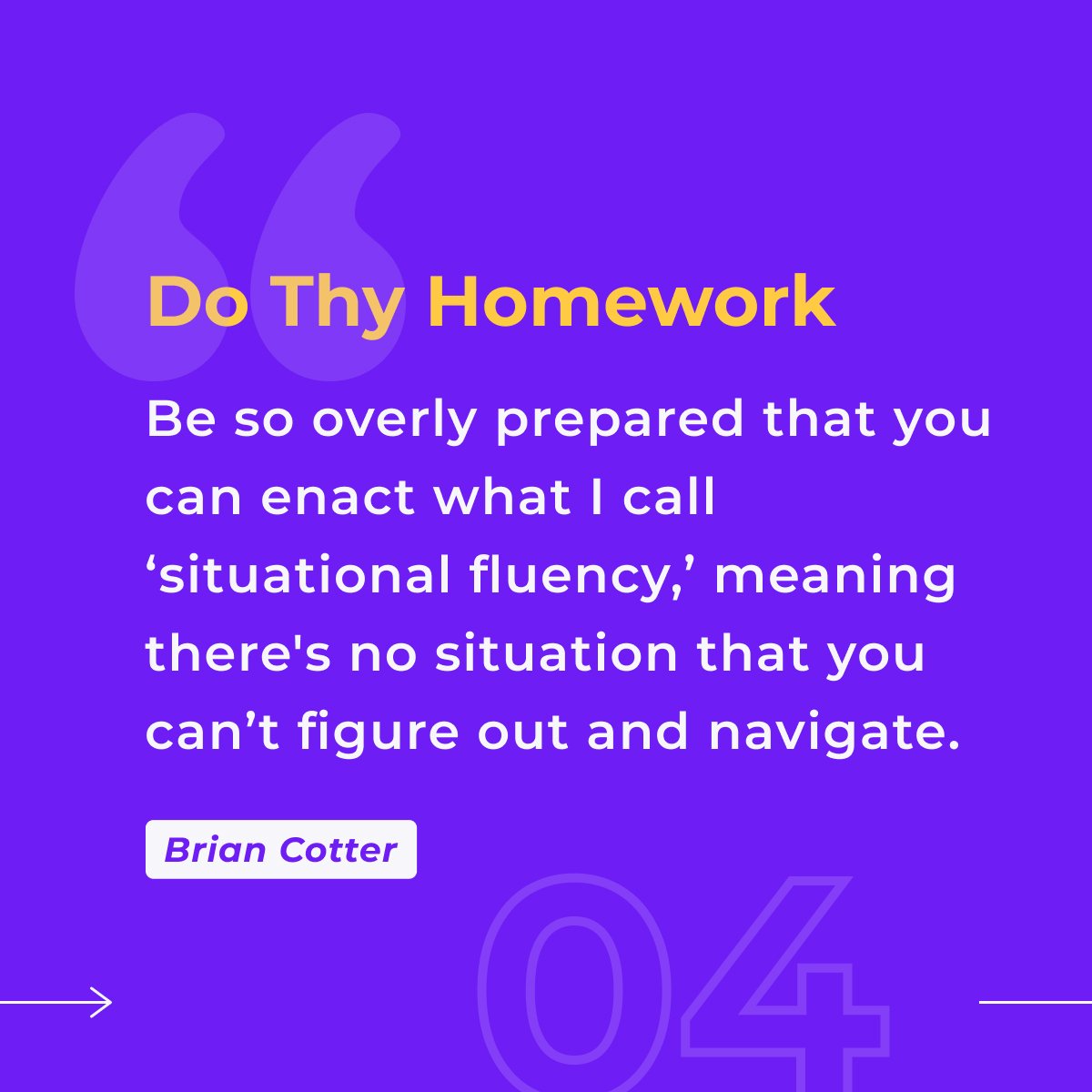 5. Thou Shall Not Fear Quiet
Don't be afraid to let things breathe.
In fact, being quiet is actually super important when it comes to handling objections. Based on a Gong study, the most successful salespeople paused 5x longer than the average reps after an objection.
So don't be afraid of pauses and quiet. It is essential to give yourself and your prospects time to think.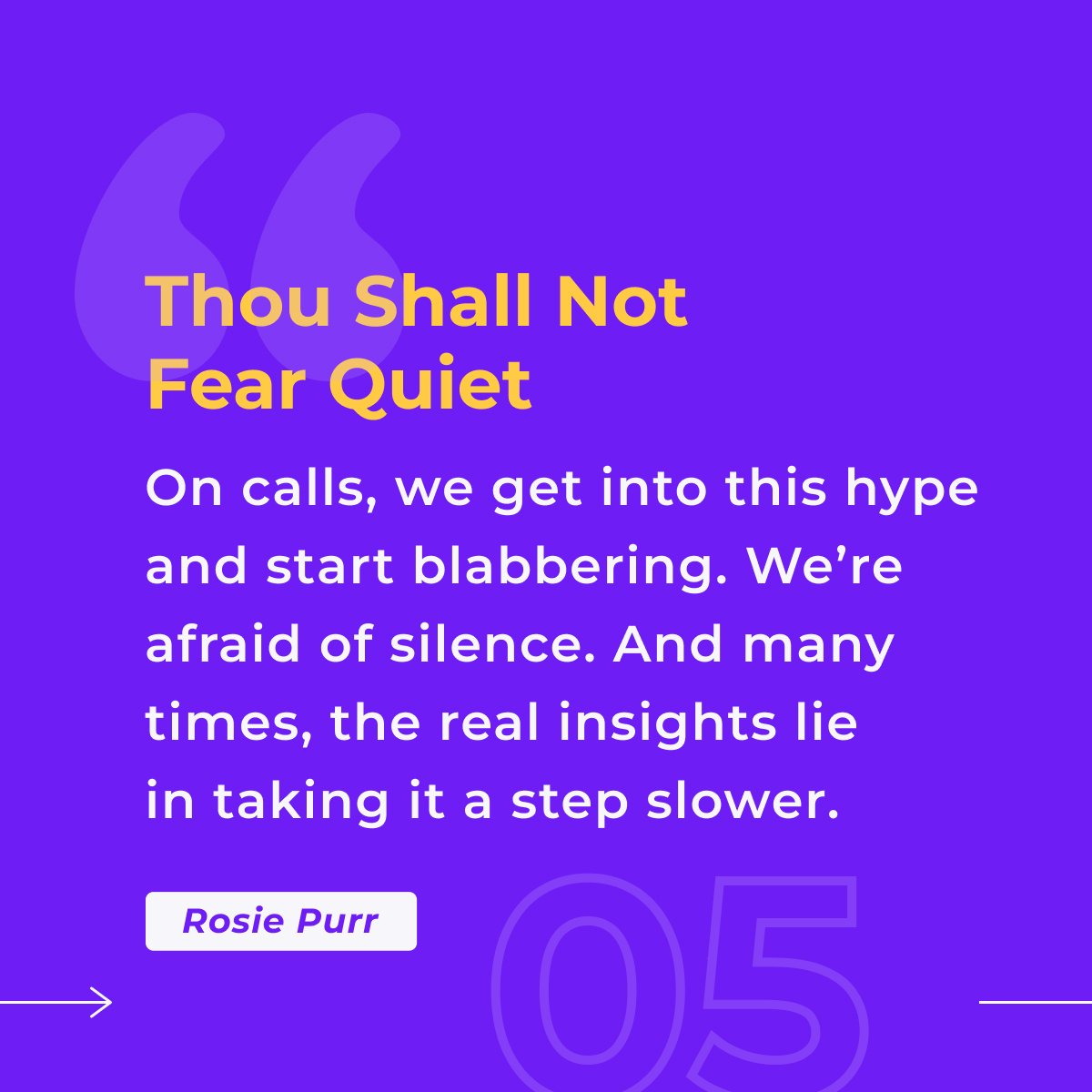 6. Love Thy Prospect As Thyself
Customers are buying your product.
True.
But your relationship plays a critical role in getting them to make a purchase decision.
In fact, according to Business2Community, 98% of sales industry leaders say the most important part of driving new business is creating relationships.
So experts told us that one of the best things you can do is to listen carefully to get yourself out of the "selling" mode and respond to the prospect's actual needs. This will allow you to understand if your product is really something they need and help you sell from a more authentic place.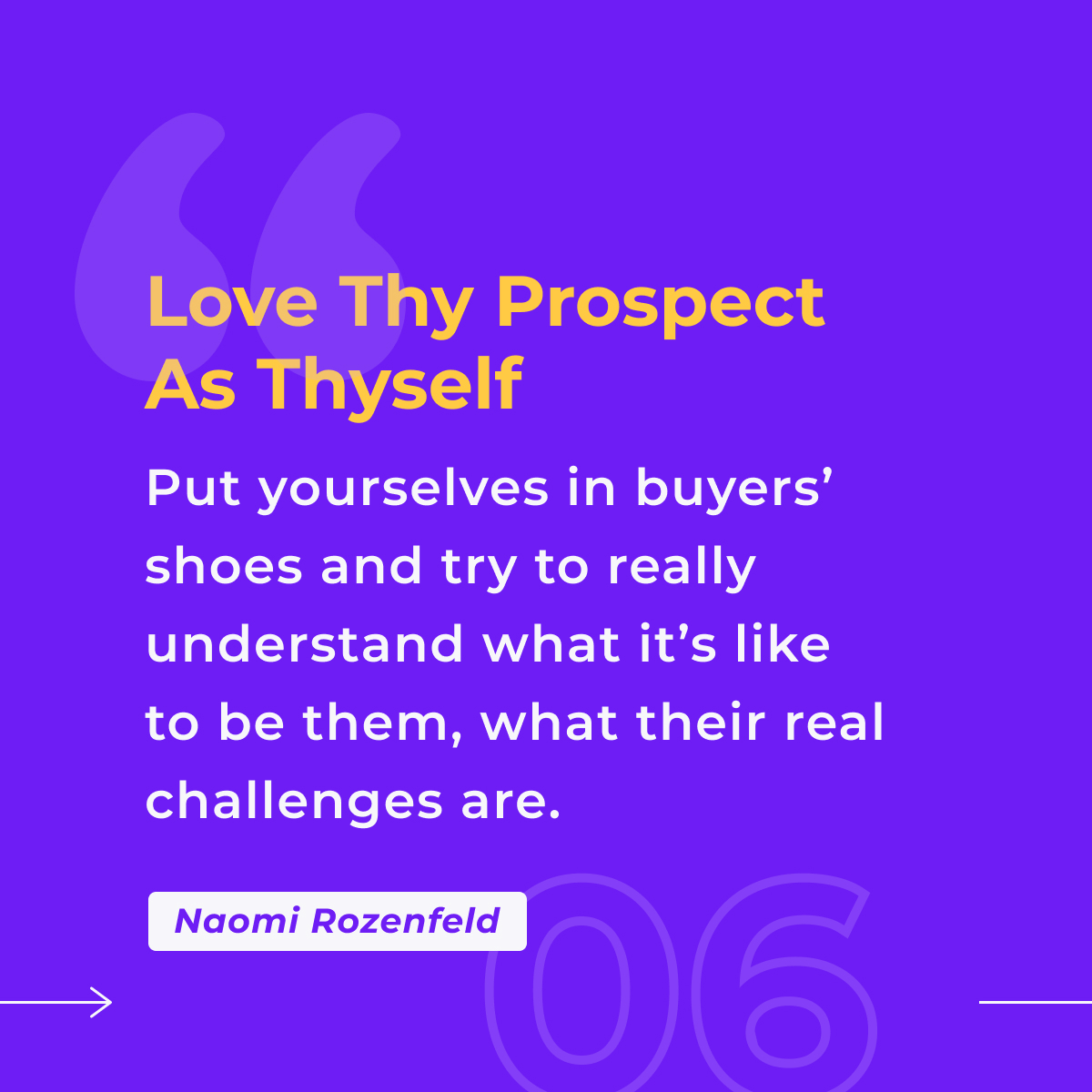 7. Thou Shall Not Be Desperate
Not every buyer is going to be a match for your product. Plain and simple.
And we've got the cold, hard numbers to prove it.
Looking at data from Sales Insights Lab, 50% of your prospects aren't a good fit.
But that's okay. Just make sure that you don't get desperate. Instead, spend more time qualifying leads and understanding your prospects' unique pain points.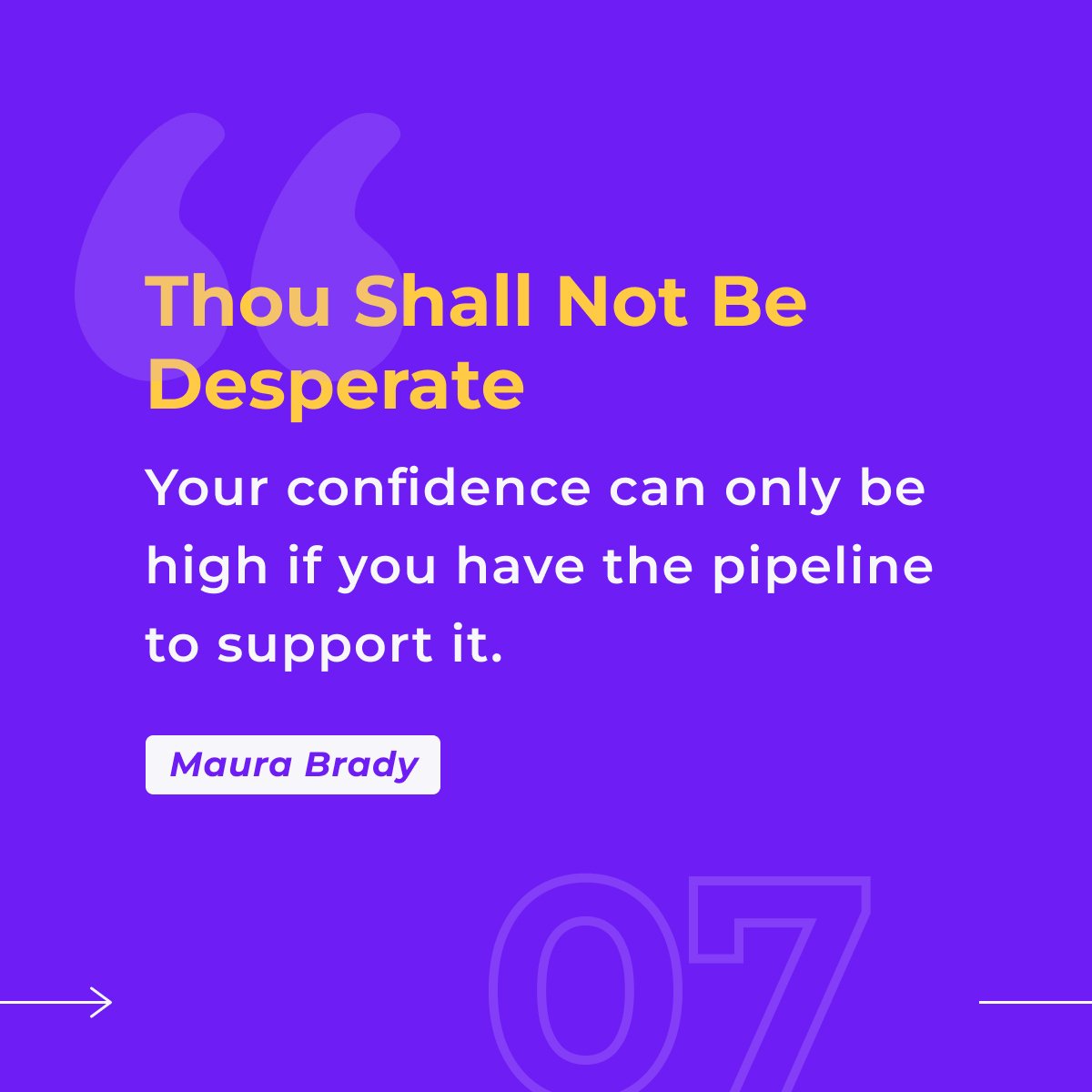 8. Thou Shall Not Tell A Lie
One thing we heard time and time again from our experts: don't oversell or promise things that you can't deliver on.
Not only can lying cost you in the long run, but buyers actually prefer to buy from honest reps and companies.
AYTM found that 85% of buyers are more likely to support brands they consider honest.
So, it's best to be honest about the limits of your product and about the limits of your own knowledge.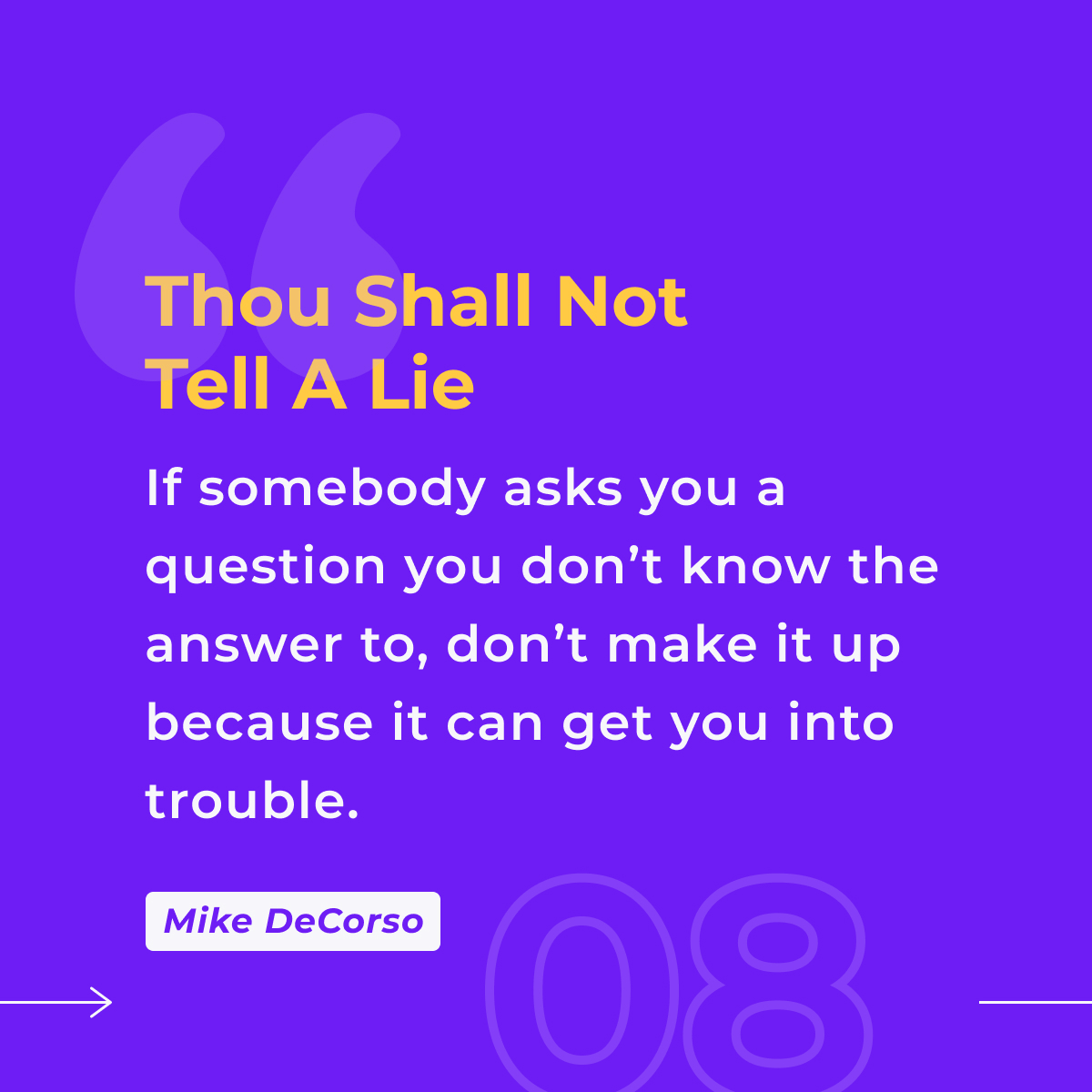 9. Think Differently
It's super difficult to make B2B purchases.
That may have been the understatement of the decade, but the numbers prove that this is a huge issue.
According to the Harvard Business Review, 65% of B2B customers spend the full amount of time they intended to use to complete a purchase just preparing to speak with sales reps.
So, it's your job to make buyers' lives easier by helping them open their minds to finding a better solution.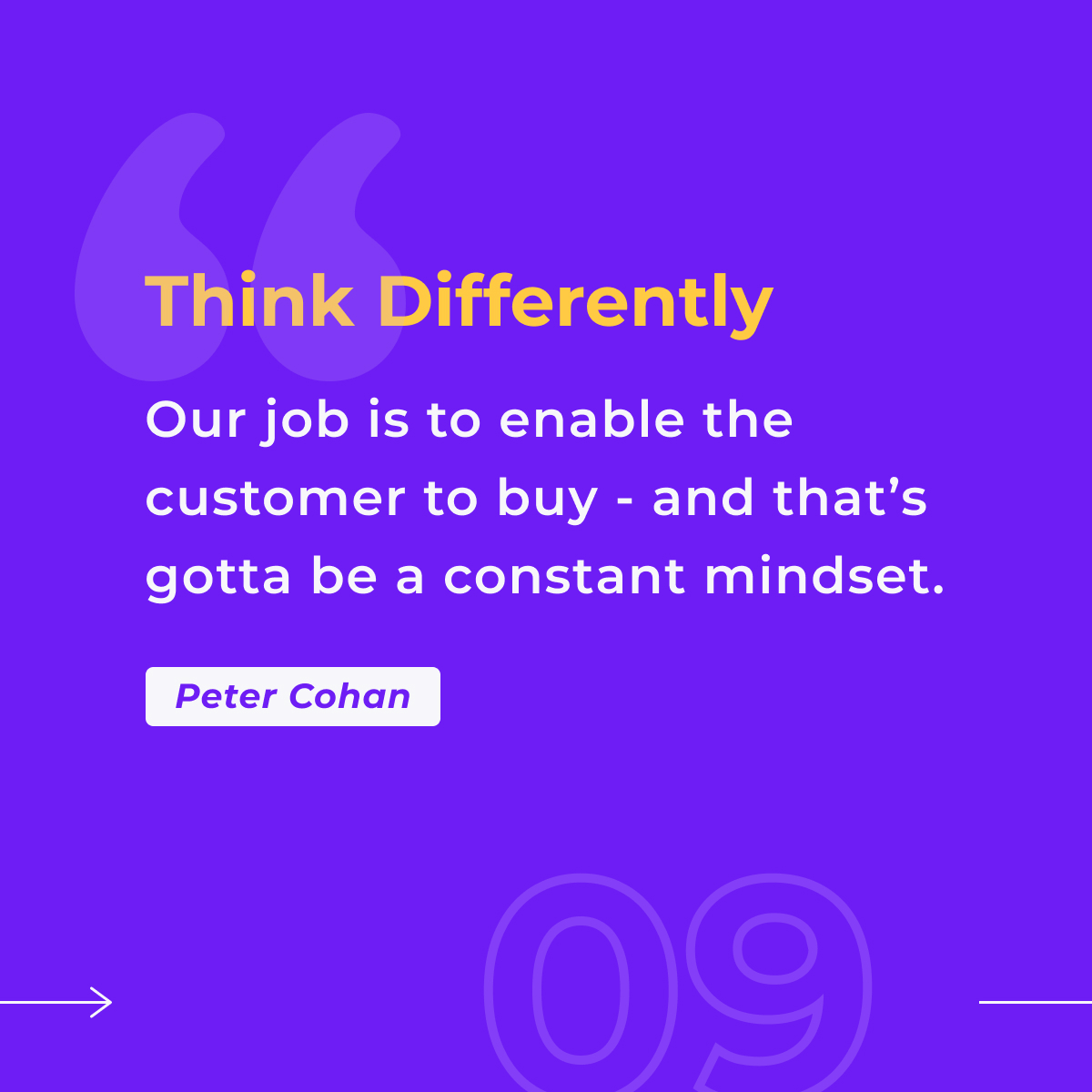 10. Thou Shall Persist
Don't be intimidated by the first "no."
Easier said than done, but too many reps don't stay persistent and keep pushing despite initial rejection.
Marketing Donut noted that 80% of prospects say "no" 4 times before they say "yes", but only 8% of sales reps push past the 4th "no".
Our sales experts recommended not taking it personally when you receive a rejection and highlight the need to hold your ground when dealing with prospects.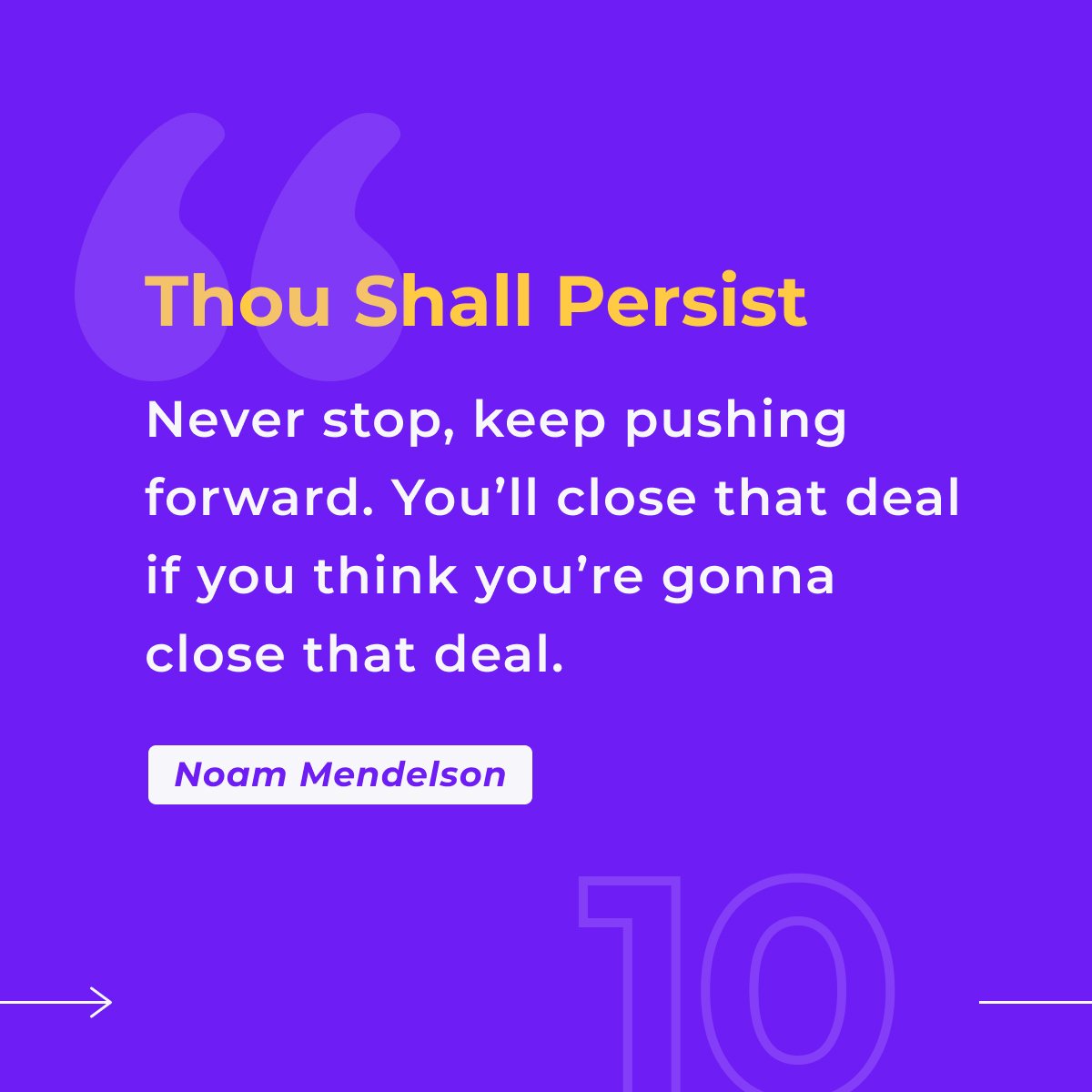 Modernizing the B2B sales experience
You can say a lot of things about the B2B sales process. It's outdated, slow-moving, and incredibly tedious.
But things are starting to change.
There are solutions on the market (like Walnut) that give SaaS companies the power to deliver personalized and interactive product demos that drastically improve B2B sales experiences. 
Plus, using a demo platform (wink, wink, like Walnut), B2B companies can use product tours and walkthroughs in marketing assets and at each stage throughout the sales process to optimize their sales and meet buyer expectations.
‍Want to read more? Download our full eBook now.