Updated on December 19, 2022.
Remember participating in show and tell?
Well, now imagine if there was a time allotted to schoolchildren to just "tell". This is a general picture of how it would go:
Adults are basically children who (sometimes) take themselves a bit more seriously. Our attention spans don't differ that significantly and the things that excite children excite us as well.
And in sales, sometimes our stories are as long, rambling, and confusing as the one by this child.
This is why when it comes to creating a successful B2B SaaS sales process, you need to utilize the tools that'll make the sales experience more engaging for your prospects and your new customers.
One of these tools is an interactive product tour.
What is an interactive product tour?
In general, a product tour allows prospective customers or new users to get a walkthrough of the SaaS product. This is useful so that they can better understand how the product works and how to best use it.
An interactive product tour will also guide users through the software while allowing them to interact directly with the product as well. Instead of merely receiving a video tour of the software, an interactive product tour gives users the experience of actually clicking through it by themselves.
You can learn more about building product tours, including expert tips and examples, in our complete guide to product tours.
7 reasons why interactive product tours are crucial throughout the B2B sales process
Being able to create interactive product tours for your SaaS product is crucial when it comes to B2B sales.
Here are a few reasons why:
1) You can use them throughout the sales funnel
Being able to create interactive product tours is a tool you can use to enhance every stage of your sales funnel.
Let's start at the beginning. Use an in-depth product tour on your website and in your marketing materials to gather leads and give them the chance to truly understand how your product works.
Next, let your sales team create short, interactive product tours or sales demos that can be utilized as early as in their discovery calls, or can be sent to prospects in their demo follow-up email. Then they can create more complex and personalized product tours to be used in their demo calls.
You can also optimize your presales process by allowing your solution engineers to create product demo templates that can be personalized for each prospect by the sales reps. One way to do this is by using presales tools.
And finally, once the sale is complete, have your customer success team send interactive product tours to your customers to help guide them through the onboarding stage. This way, they'll quickly become masters in employing all the specific tools and features your product offers and fall in love.
2) They'll make your B2B sales funnel more engaging
There's one thing that B2B is not known for, and that's being interesting. And this applies to all aspects of the SaaS sales process, including marketing, sales, and buying.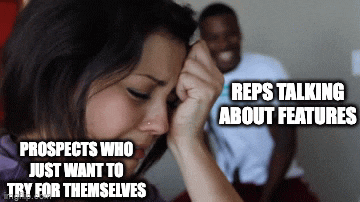 Because of this commonly held belief, more often than not, B2B brands bend over backwards trying to force the idea that they are not just a cluster of hyperspecific tools and features—they are truly innovative and exciting.
But the best way to do this is not just by throwing in a few jokes into your otherwise vanilla messaging, it's by crafting useful stories and valuable content that buyers can use to understand your product and what they stand to gain from purchasing it.
This is where your interactive product tour comes in.
Create prospect-focused walkthroughs that showcase unique areas where buyers can gain value. Let buyers interact with the product for themselves to see how their life can be impacted by it. Instead of talking about your product, let them experience it in action.
A more engaging product tour will automatically increase interest and give your users more enjoyment of your product.
3) They'll allow you to utilize PLG
Here's a stat from Forrester that sums up one of the current issues with B2B sales:
During the last few years, the sales industry has changed significantly when it comes to B2C, yet B2B sales are by and large lagging behind.
Whereas buyers still want to talk with sales reps to close deals, a lot of their research now is done by themselves and on their own. Therefore, it is your job to provide them with the information they need so that they can do their own research and feel confident that you are offering the best product for them.
Take note of software like Slack, Calendly, and Dropbox. These companies found success because they let buyers use the product for free before they needed to start paying. Using this product-led growth approach gives your prospects the chance to understand the value of your product for themselves. Because once the prospect becomes dependent on the product and experiences the value it brings them, they then will make the easy decision of starting to pay for it.
A great way for any SaaS company to use a PLG approach, regardless of your business model, is to create interactive product tours. Send them a link to try the product on their own and understand what it can do for them.
4) They're a far better option than slide decks
Slide decks are the SaaS sales technology of the early 00s—or at least they should be. While they were innovative and interesting for a while, they are no longer useful. In fact, Gong found that when sales reps used slide decks during their discovery calls, they were 17% less likely to book a follow-up meeting.
When you stop to think about this stat, it shouldn't be all too surprising. Consider yourself as the buyer. You're sitting on a call where the seller is focusing on a slide deck and taking you through all the areas he or she wants to talk about without really focusing on you or your needs. How likely would you be to agree to sit through another meeting like that?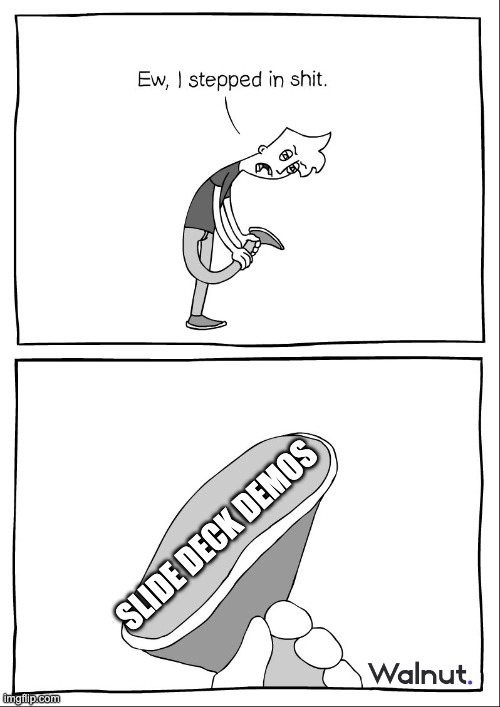 However, at the same time, the average B2B sale has 6.8 buyers involved. With that many people to impress, sales reps need a way to pass the message from your champion to all the other decision-makers without it getting lost or confused along the way.
This is where your interactive product tours come in. You can use them to send to your champion after your discovery call so that they can try the product for themselves and see what all the fuss is about. You can create a tour that is focused on specific tools your prospect needs and is interested in. They can then send this to the other decision-makers to get everyone excited about the opportunity.
5) They allow for more personalization
In 2022, personalization is no longer a nice-to-have feature. It's necessary. Throughout the sales funnel, the more personalized the experience, the better the results.
When it comes to marketing, customers expect a certain level of personalization. Some 80% of consumers say they're more likely to buy when the buying process is personalized. That means, instead of reaching out to leads with a generic email, include a personalized product tour that fits their industry needs.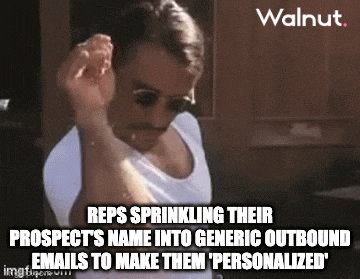 ‍
In sales, personalization can be even more crucial. LinkedIn found that 90% of C-suite executives said they would not respond to a sales approach that wasn't personalized. That means that unless you are making an effort to really learn about your prospects and showcase how your product can solve their issues, you won't make an impact on them.
And lastly, once the purchase is complete, customers still want to receive a personalized experience. 65% of customers say that personalization impacts their decision to be loyal to a specific brand. Personalize your product tours to walk your B2B customers through your product, guiding them on how to utilize it to the max for their specific needs.
By creating personalized and interactive product tours for your customers, you can optimize their whole sales experience. This will lead to better leads, more sales, and loyal customers.
6) You can use them to showcase new features
Even once your customers are happily using your product, your interactive product tours should still be put to use.
You can create interactive product tours to showcase any new features or updates and train your users on how to use them successfully. Because, as your product managers will tell you, there's nothing more annoying than working hard on a cool feature that can be extremely useful, but then it never gets seen or used.
Not only will this result in wasted resources, but it'll also impact your customers' satisfaction with your product, brand loyalty, and referrals. To gauge how happy your customers are, you can send customer satisfaction score (CSAT) surveys.
Plus, if your product has a multiple-tier purchasing plan, you can use interactive product tours to upsell more advanced features to specific customers.
7) They give you more data
There's nothing as important to improving your current sales system as analytics and data.
Regardless of how you decide to utilize your interactive product tours throughout the B2B sales process, it is extremely beneficial to be able to keep track of how your customers use them. 
For example, follow up on your marketing leads and understand their interests by seeing how far they went in your product tour or how many times they clicked through. You can also learn about the specific areas they clicked on that drew their interest.
Track the way your sales prospects share your product tours and who they share them with. Guage how interested this customer is in your product and gather the information necessary so that you can build a better product tour next time.
You can also use the data for your customer success teams to learn more about how your customers handle new rollouts and how they utilize the product tours to enrich their experience of your product.
How do you create an interactive product tour?
Now that we thoroughly convinced you that interactive product tour software is not just useful but entirely crucial for your B2B sales process, we'll guide you through what you need to do to start implementing it into your life today.
The best way to create an interactive product tour is by using codeless product demo software, like Walnut.
Here's how it works:
Step 1: Capture your software with our browser extension.
Step 2: Codelessly customize every aspect of your demo, including logos, data, buttons, text, features, and more.
Step 3: Add and customize annotations to guide your user through the product experience.
Step 4: Share a link to your finished product tour with your user so they can try out your product on their own time or embed your product tour on your website for everyone to try.
Step 5: Use your product tour analytics to understand your users' needs and how they used the product/new features.
Updating your B2B sales process to match the times
Since the start of the pandemic, the world of sales has evolved very fast.
To keep up with the trends of the quickly changing B2B sales market, you need to arm your team with all the necessary tools or buyers will lose interest. Yet at the same time, there are countless options to add to your sales tech stack and you can't afford to be dishing out money for software that'll only provide one or two benefits.
That's why it's useful to maximize the software that can be used throughout the sales process. A product demo platform like Walnut, which provides you with the ability to create personalized, interactive product tours that can be utilized in many different ways, is an obvious choice.
But if you don't want to just take our word for it (and we totally understand if you don't), check out what our customer, Contractbook, has to say about it: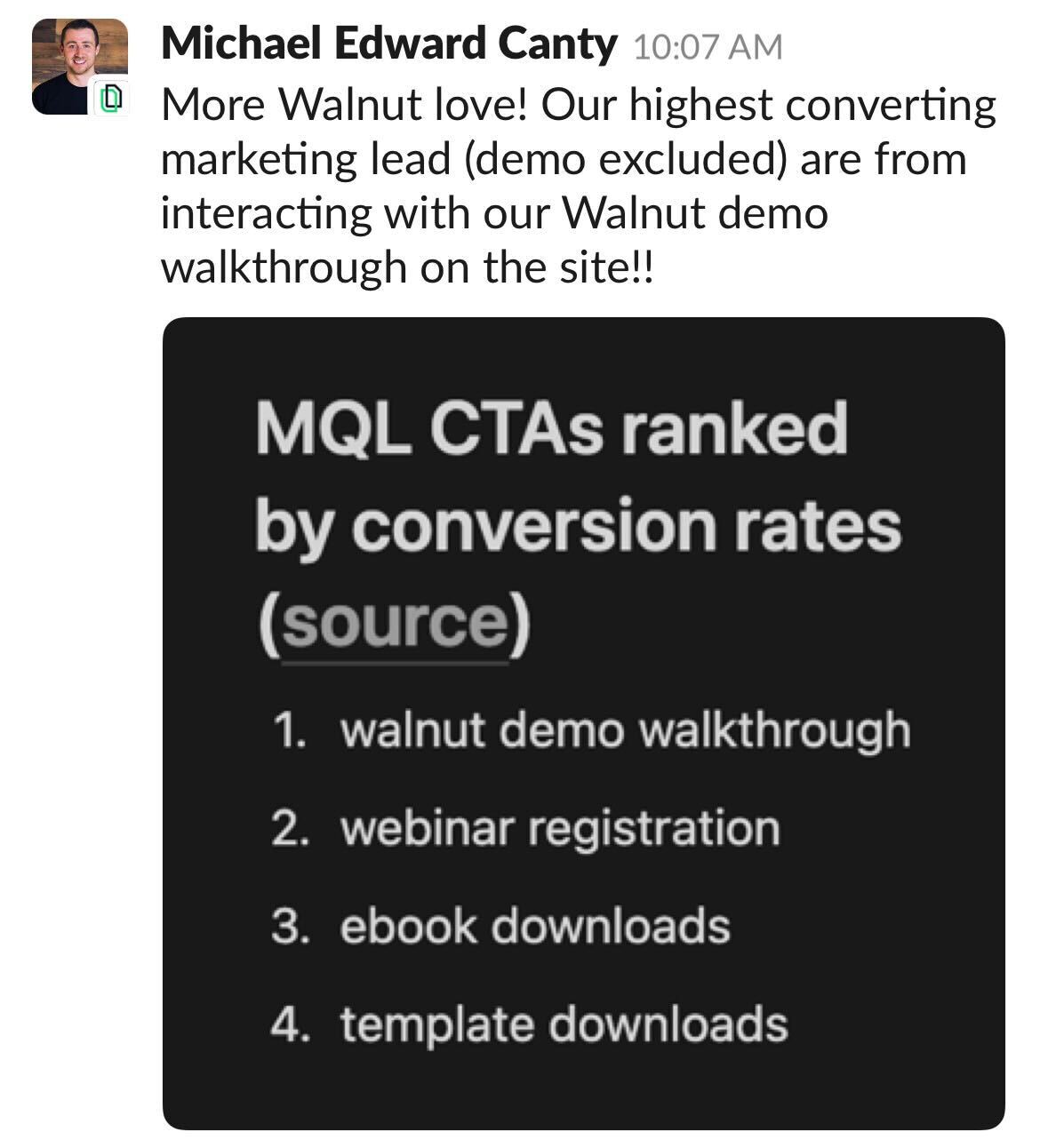 ‍So what are you waiting for? If you're not yet a user, book a meeting with us now by clicking that "Get Started" button on the top of the screen.