When we set out in 2020 to create a fix for boring and buggy demos, we had no idea what lay in store.
How were we supposed to know that this move would invent a whole new category in sales tech, revolutionize the way SaaS is sold by both startups and enterprise businesses, and launch a viral movement that would speak to millions of both buyers and sellers around the world who want to improve the SaaS buying experience?
But here we are 2.5 years later. It's truly nuts how much we grew and how much we discovered along the way about ourselves, our market, and the industry as a whole. So with all that we've matured and with everything that we learned, we wanted to make sure our brand expressed who we are now.
This is why we are so excited to announce Walnut 3.0:
The background behind the rebrand
First, let's set the record straight: This rebrand is not just about the demos. It's about Fred.
Ok, it's also about, as our CEO Yoav Vilner has said often and quite poetically: "SaaS sales sucks," which holds true for both buyers and sellers. So we're on a mission to change that.
Seriously though, the numbers speak for themselves: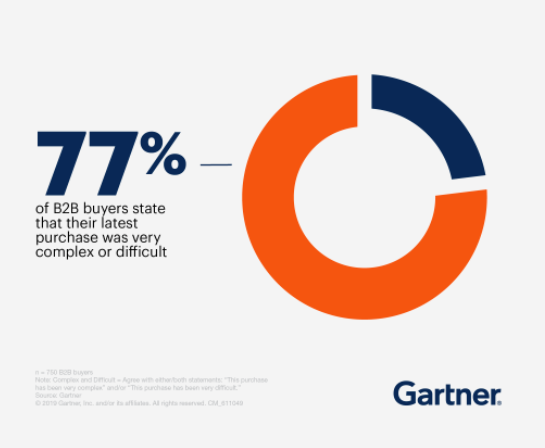 Since our launch 2.5 years ago, we found that both startups and large enterprise companies are using our platform as a cure for the terrible B2B SaaS buying disease.
This is especially true because Walnut has the unique ability to provide immediate value to team members throughout the go-to-market team—and to their buyers like Fred. So it's not just benefiting the people who deliver the demos, it's being appreciated by the entire revenue team.
What do we mean by this? Well, here are some true examples:
InvoiceCloud made things easier for their prospects and buyers by significantly shortening their customer onboarding process and increasing its time-to-value.
CT4 scaled its business and improved sales velocity by increasing its outreach by 200%. On top of this, the company is now able to deliver 30% more demos.
Contractbook found that their "highest converting marketing leads come from interacting with our Walnut demo walkthrough on the site" and that their MQL to SQL rate increased by 25%.
Varonis thrilled their buyers by shortening their sales cycle by 2 weeks as a result of "enabling their sales team to customize demos before each meeting" and increased their close-win rate by around 10%.
Cato Networks told us that their "entire sales organization is over three hundred and fifty people, so we all benefit directly or indirectly from Walnut."
It turns out that the ability to showcase software in the best possible light and in the exact way both buyers and sellers want it leads to positive business impacts and a way more pleasant buying experience. Which makes SaaS sales suck a little less.
It helps transform the SaaS sales process from looking like this: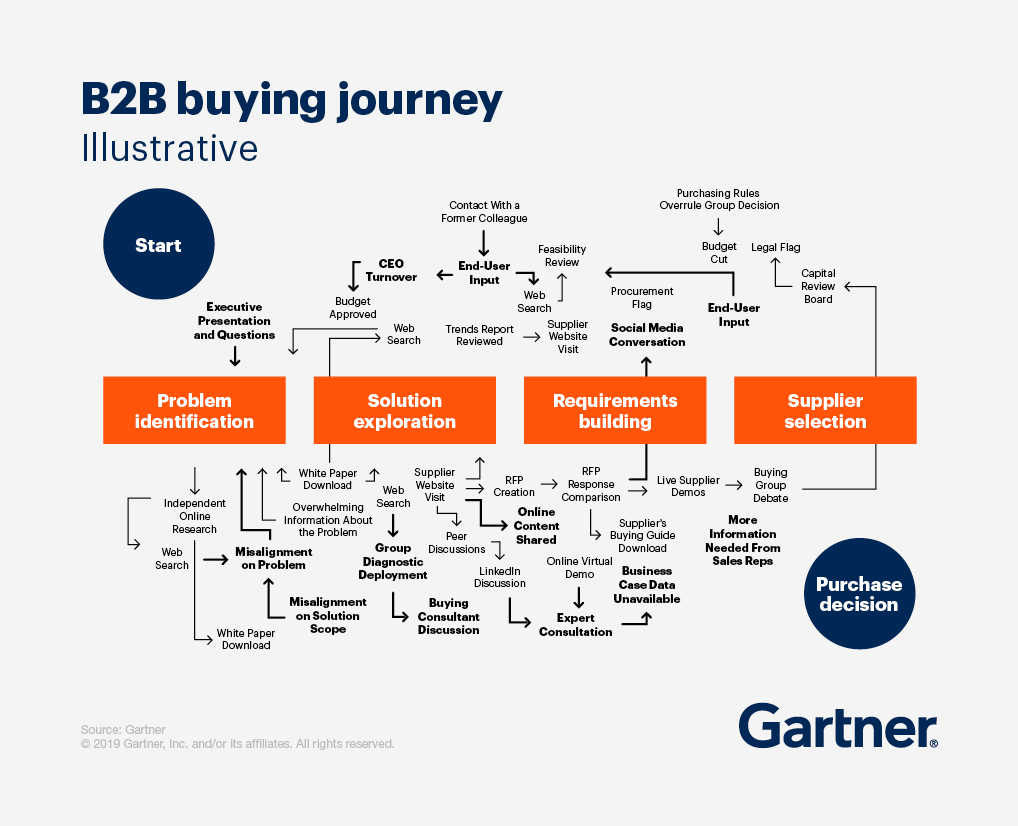 To hopefully something a little more like this: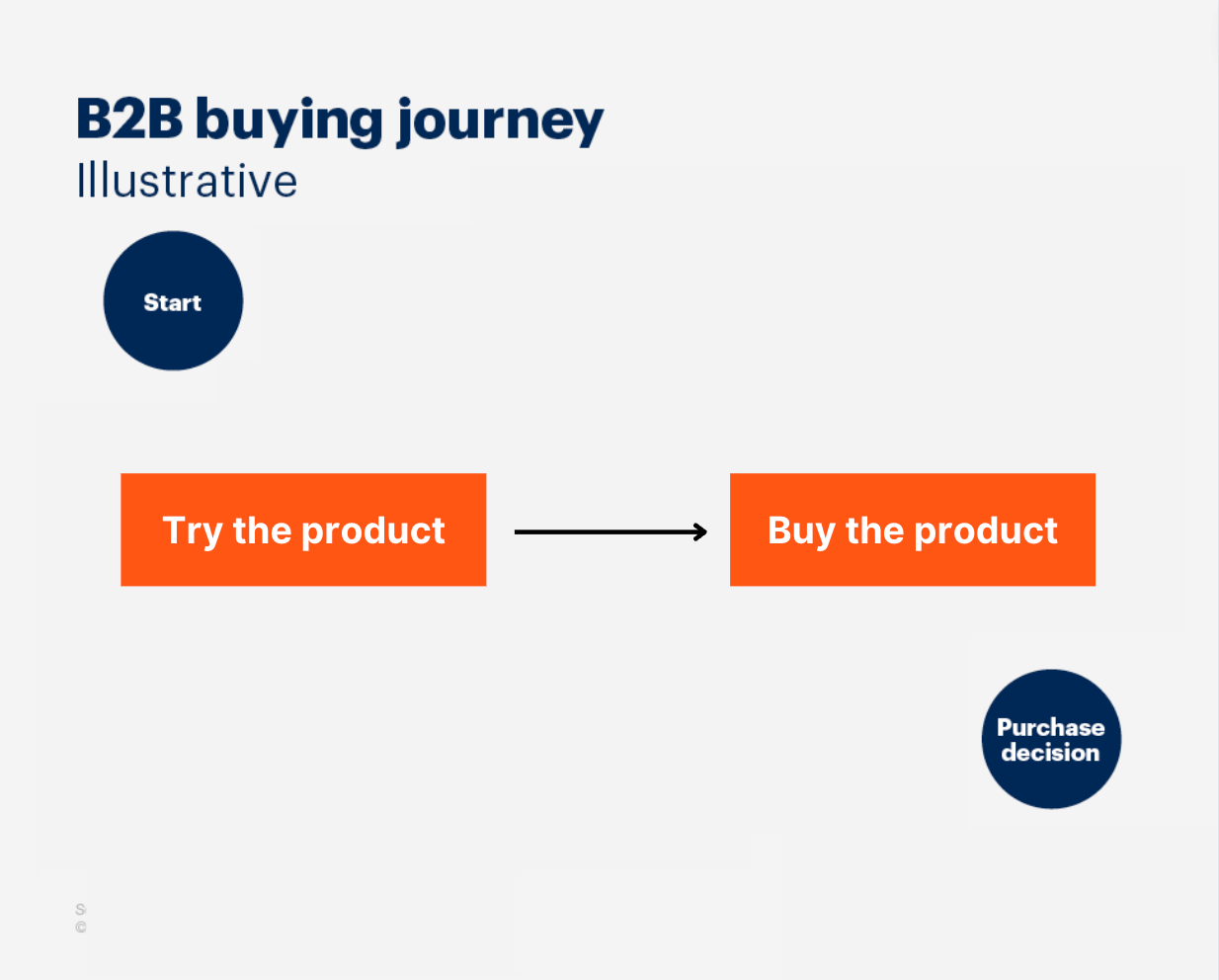 Creating our brand new look and feel
To match our updated mission and the maturation of our brand (What? Who said maturity has to mean we can't use imaginary turtles?), we decided to change up the way we presented our solution.
Most importantly, we wanted to stress the humanity behind the tech and help it shine throughout the brand identity. That means focusing on the connection and the relationship between the seller and prospect, speaking directly to the human using the product without only talking about the product itself. And showing our product and our brand as one and the same as our users. Because after all, we are prospects too.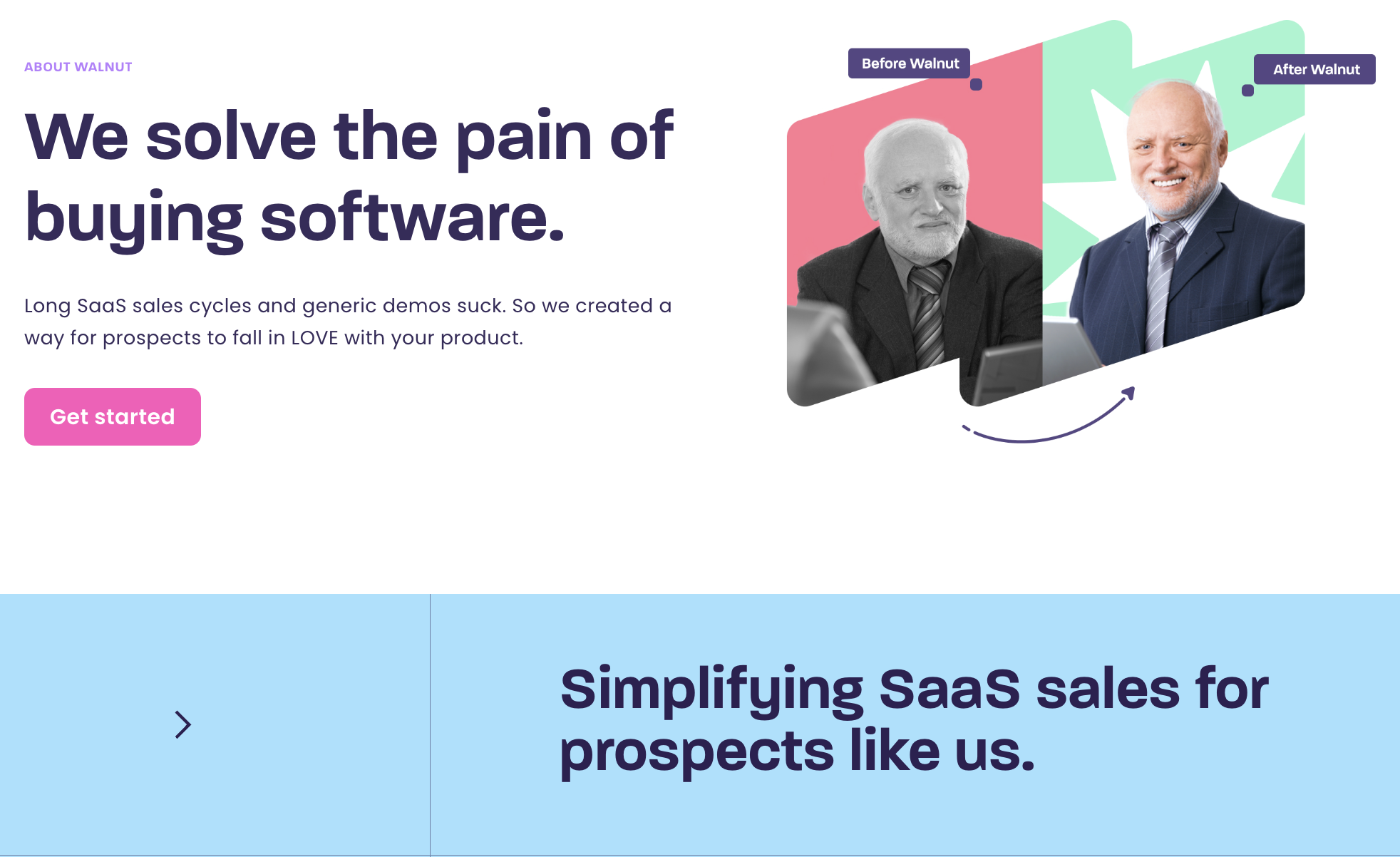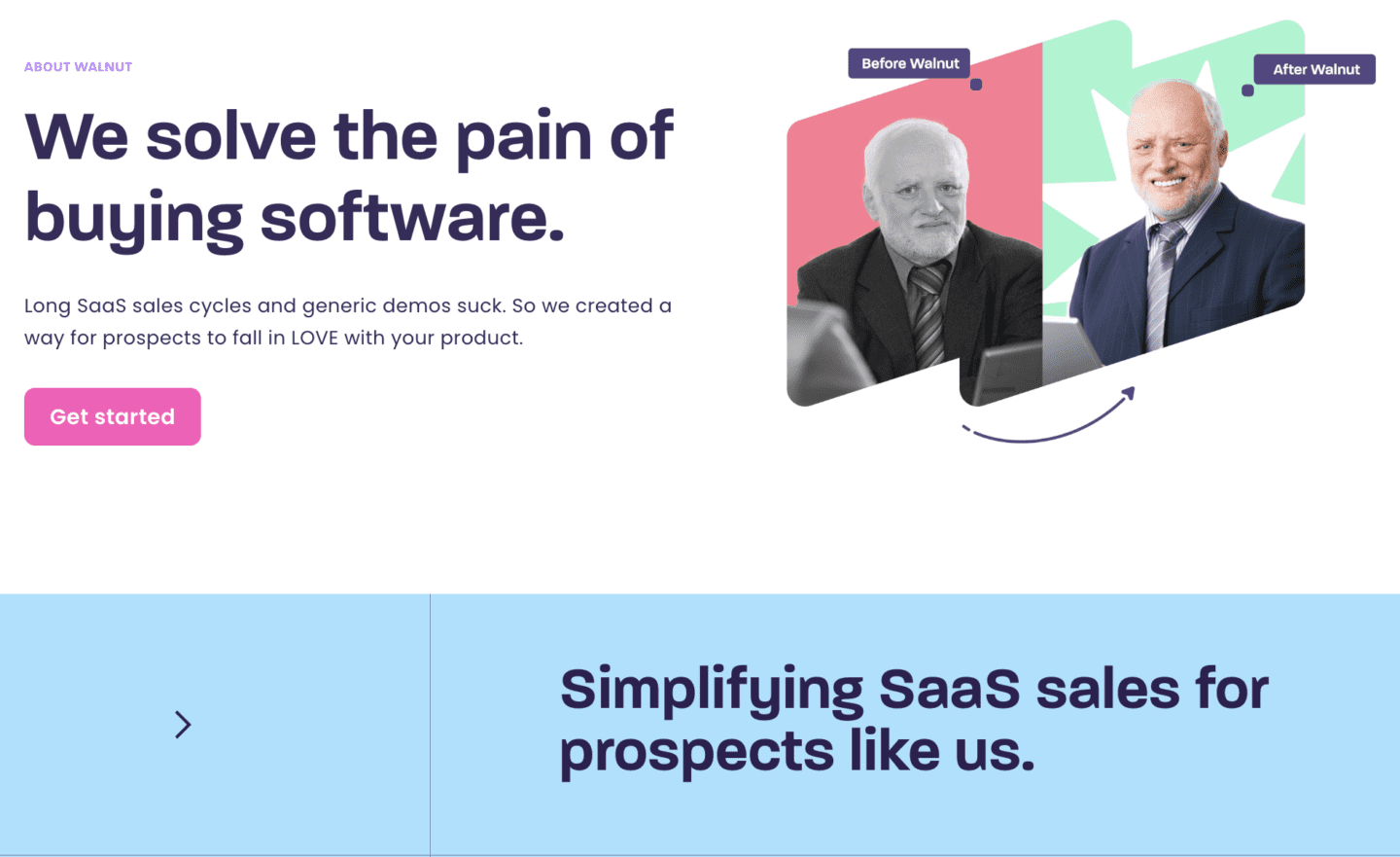 We spent hours and hours making sure we chose just the right look and painstakingly designed every detail of our site so that it would capture our vibe just right. (Ok, it was all the design team, but we'll still take the credit.) It's also why we chose Fred's favorite color (#B880FF) and the font that made him so happy (Poppins).
Our designers decided to bring some smiling faces to the forefront, to remind our visitors that sales is not just about the numbers. Good sales is fundamentally a relationship between buyer and seller where the seller helps the buyer solve a pain. And because the whole focus of our product is to improve this relationship, we realized we needed to focus on the people who love the product.
With that in mind, we turned our homepage hero image from focusing on our software: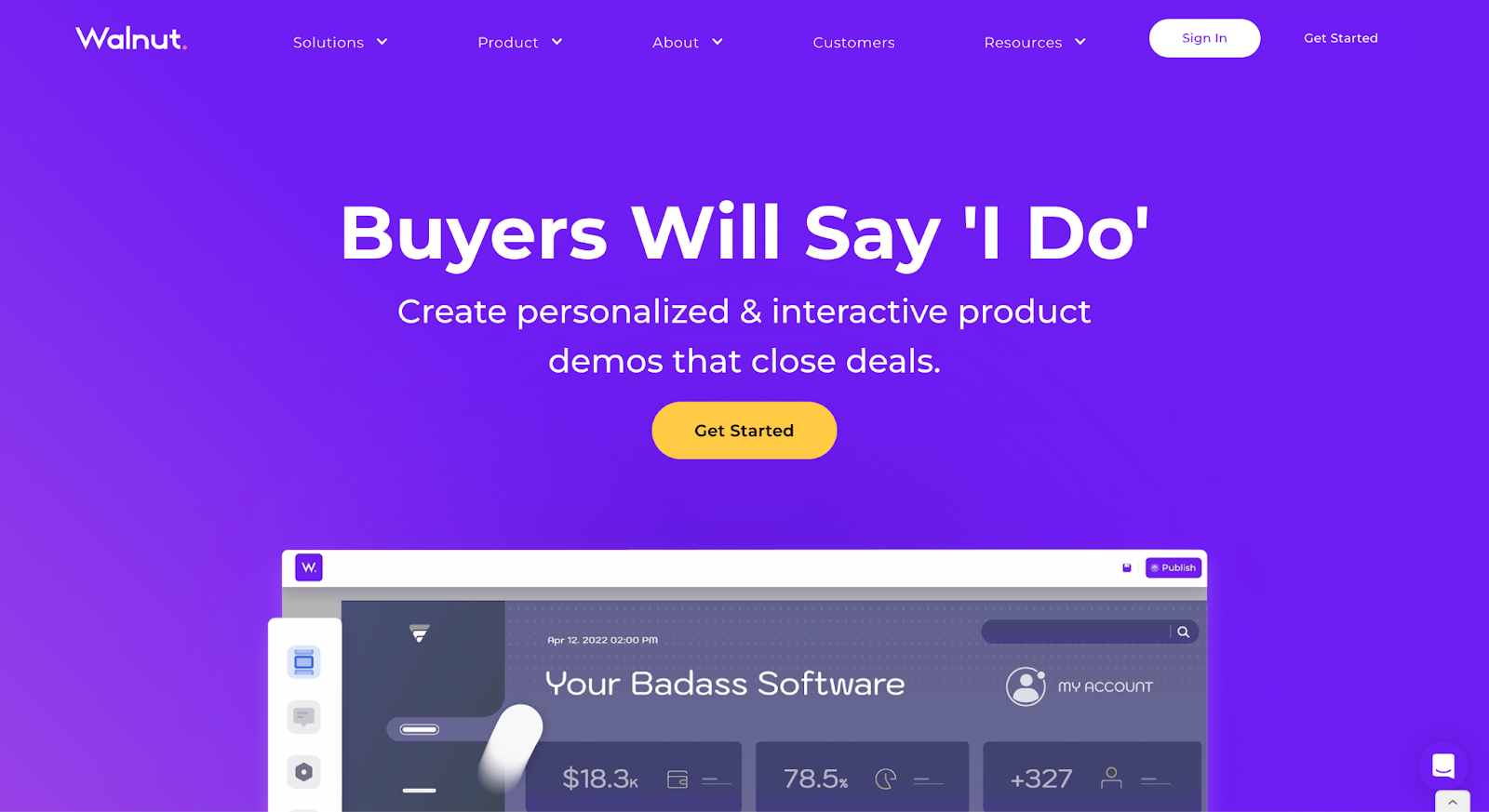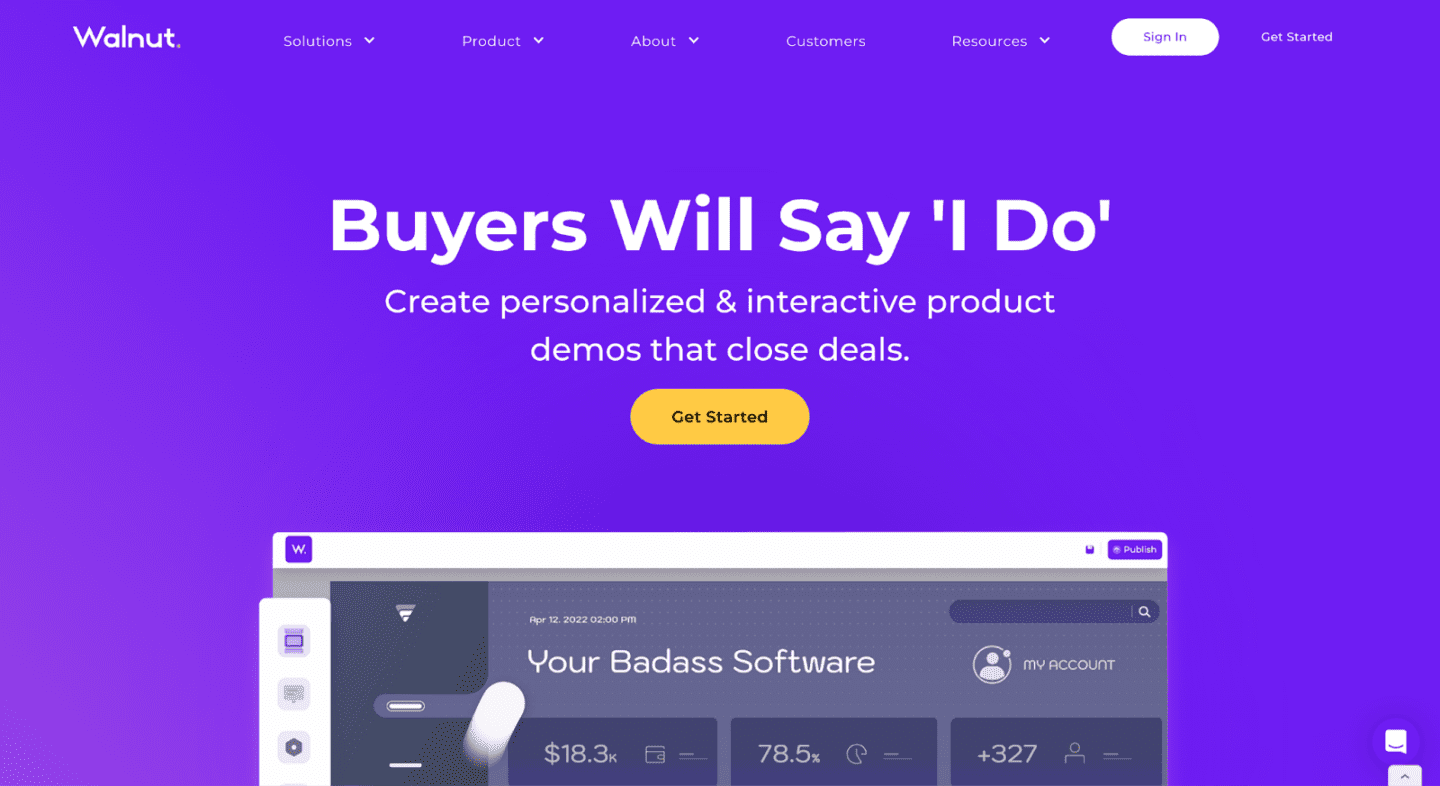 To the people who stand to gain from using it: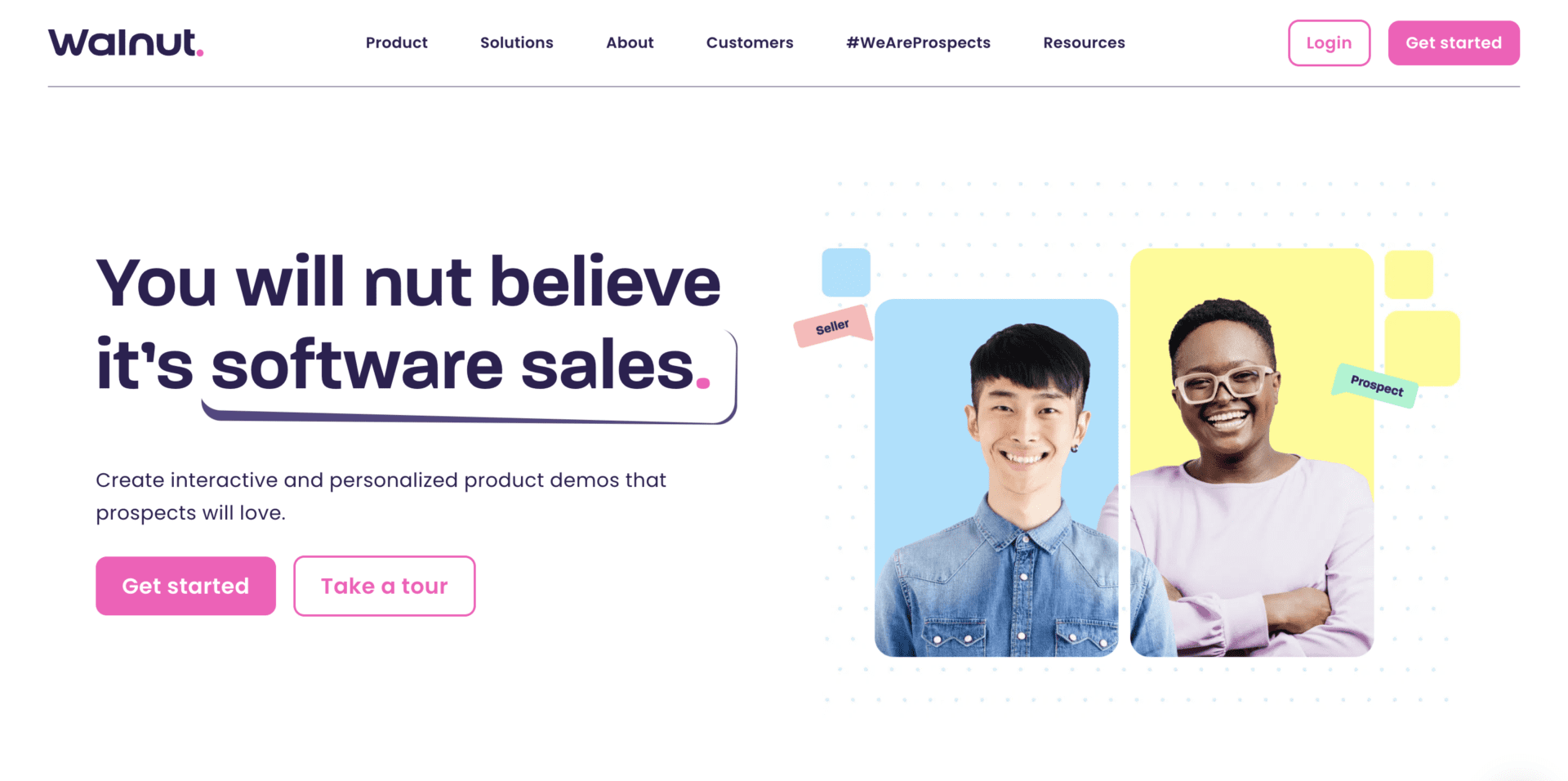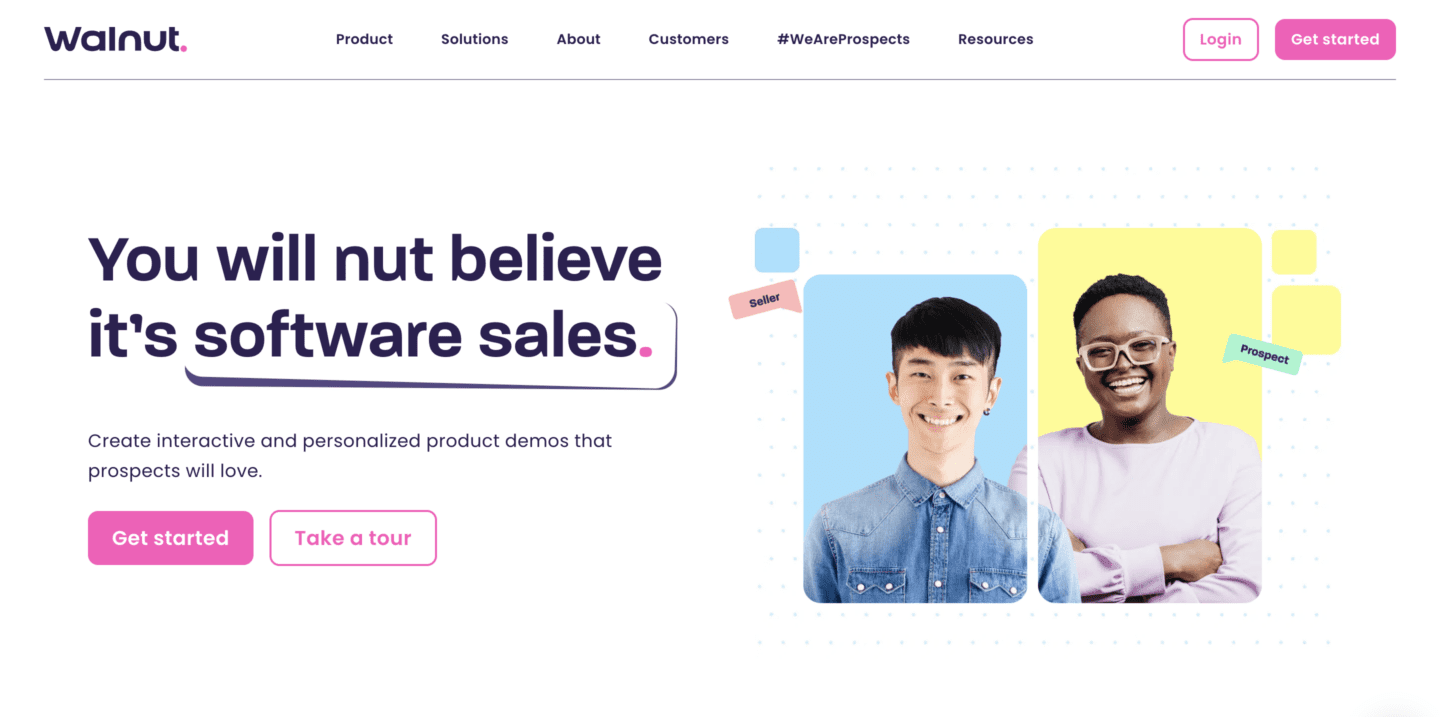 But don't get us wrong. We obviously didn't forget to also show our product.
After all, we literally sit around preaching about how important it is for SaaS companies to show their product at any stage of the sales process. That's why our very own interactive product demo is waiting for you patiently in the second fold. Give it a spin!
The result, we hope, shows our focus on the human-to-human element of B2B and the effect that the right tech can have on making a good buying experience and improving SaaS sales.
Our new capabilities
But enough about us. How does Walnut 3.0 impact you?
Well, to go along with our new look, we added a bunch of new capabilities for our users to help them continue to make SaaS sales suck less.
Our changes impact everyone on your team who uses Walnut, whether they are the ones building the demos, delivering the demos, or overseeing the sales process.
Updated user experience
Just like we felt the need to adjust the look of our site and brand, we decided to make some changes to how the product looks and acts.
Besides the overall look, which matches our new brand and feels a million times smoother and simpler, we also updated the editor layout to make it more intuitive and user-friendly. Because we're trying to make the SaaS sales process simpler, remember?
Which reminds us of this other cool feature update:
Sped-up demo creation
We updated the demo creation process so your demo creators can get more sh*t done faster and make it all feel more real.
To start, we updated the way you capture your product to further speed up building your product demo. Now, you can capture your product story simply by clicking through it. Each click will be automatically captured, and each screen will automatically connect.
And if that wasn't enough, if your product updates, there's no need to rebuild each demo from scratch. Now, you can quickly update the screen that changed all while keeping your edits intact.
Richer demo experience
Once you have your demo, we want it to feel exactly like your product.
This means that now you can do cool things like edit the data in your graphs to keep private info private, and personalize the data to match the needs of your prospects.
Plus, you can also now show interactive elements like dropdowns, hovers, and toggles to create a more authentic demo experience.
Simplified demo customization flow
A crucial way to make SaaS sales suck less is to simplify things for SaaS sellers.
That's why we created a brand new flow for sellers to use when delivering demos that makes it EVEN EASIER to personalize and share them. Now, everything they need to do is consolidated in one view and just a few clicks… and BOOM! The demo is magically perfect for each prospect and ready to go.
And don't worry, demo creators. You can lock the demos so that nobody can make changes to them. Basically, they are now unfuckupable. (Excuse our French.) And sales leaders? You can sleep well with the peace of mind that the demos your team shares are high-quality.
Updated SaaS, but our same old sass
We have changed a lot, we know.
And although it can feel scary to see the brand you know and love make such significant changes, we assure you that although we may look a bit different and sound very very serious, deep down we're still the same old Walnut.
We still love you, we still love prospects, and most importantly, we still hate long and complicated SaaS sales processes.
So, join us on our journey as we continue to make SaaS sales more efficient for sellers and more pleasant for buyers.