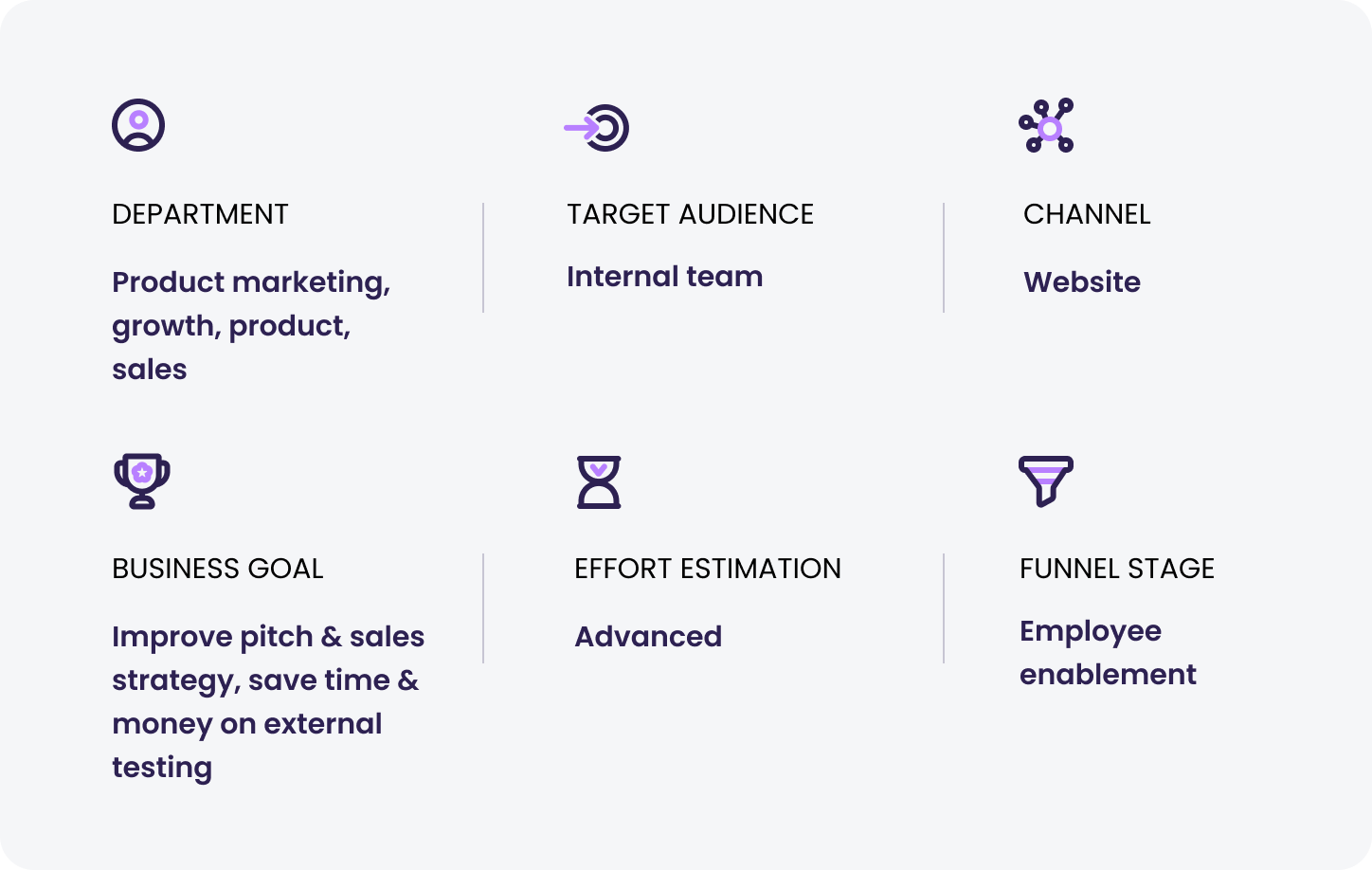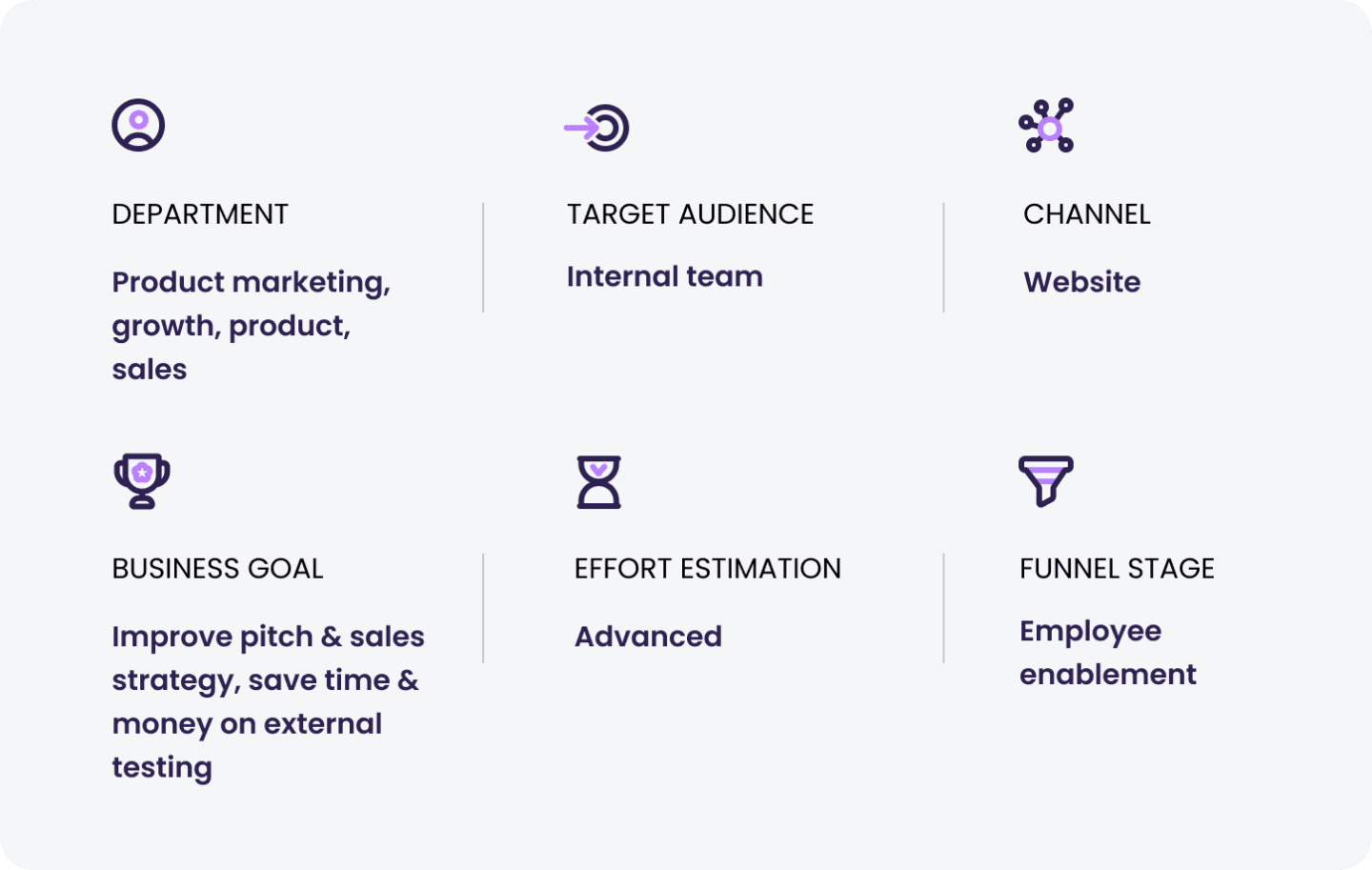 Using demos to A/B test your messaging
Add different Walnut demos to your landing pages or the same demo to different landing pages to test your product messaging.
What pain will it solve:
How to embed a product tour on review sites with Walnut
Create
Build the logic of what you'd like to test. We recommend either using the same Walnut demo in different landing pages that target different segments, or different parts of your product or different flows in the same landing pages.
Use 5-6 screens that demonstrate the product flow you're testing and make sure to anonymize data. You can do this using the Find and Replace feature.
Add a short guide with no more than 7-10 steps that leads your viewers through the demo. Use the first step as a welcome modal to set context for the viewers who might be less familiar with your product.
Focus on what you'd like to test: Is it a different flow? A different audience?
Keep it identical: Use the same design throughout your demos to make sure the results are significant. If you're testing the design, keep the messaging the same.
Convert them on the spot by adding a form in the demo or link to a calendar using the "floating button". 
Deliver / Distribute
Create a dedicated demo link for each template.
We recommend not gating the demo so viewers can fully experience your product.
Grab the demo embed code and simply embed it on the website.
Track
Track your demo with our Insights feature to see who viewed your demo, for how long, and which parts were most interesting.
You can use screens to see how viewers experienced your demo.
If you use the same demo across different landing pages, we recommend creating a dedicated demo link per page for better demo insights on the segment's behavior.
Data points to track
Activity log in demo Insights
Conversion from page view to demo view
Conversion from demo view to MQL
What you'll need
Different landing pages to test.
Ready to engage and convert your website visitors? Get started with Walnut now!