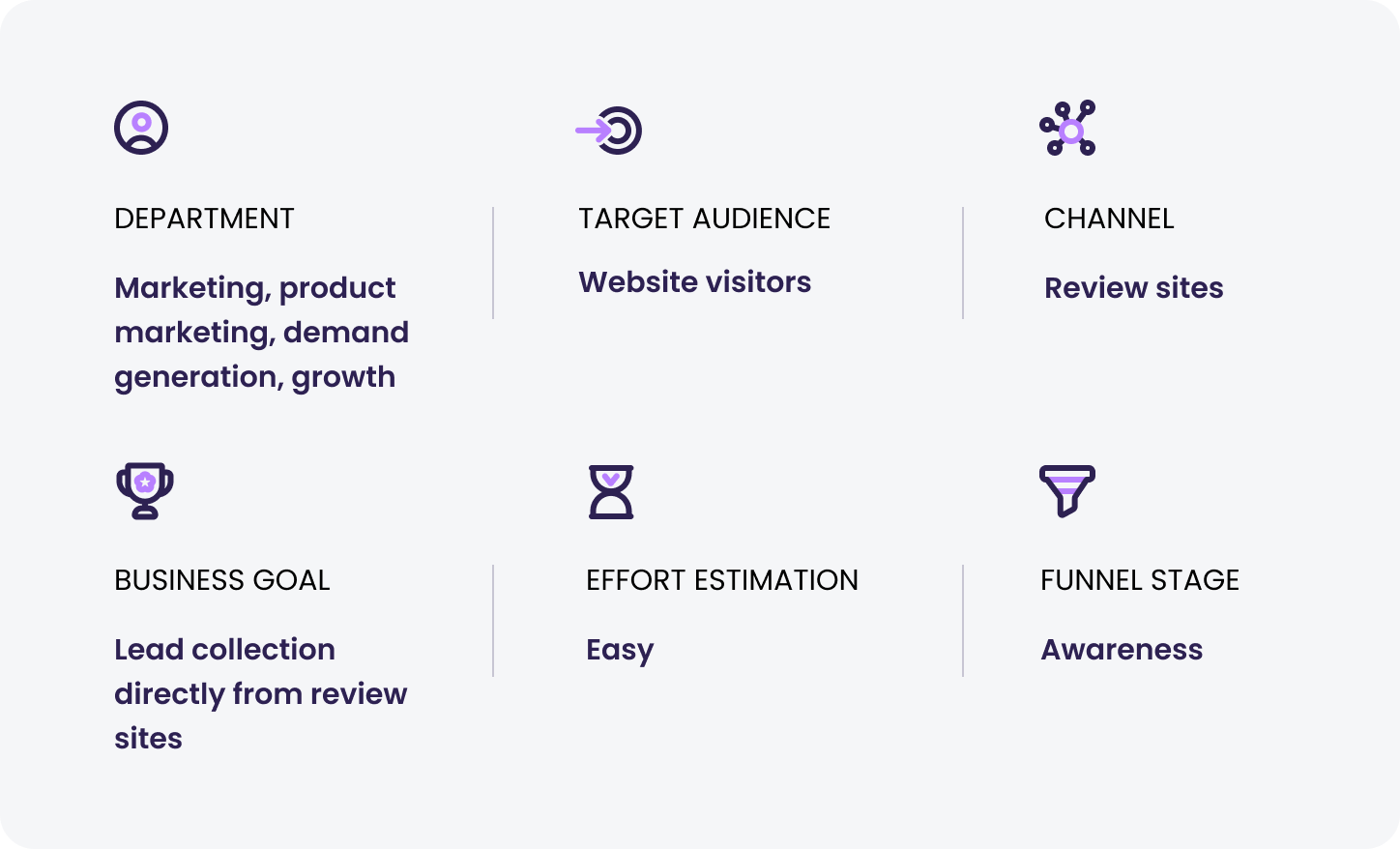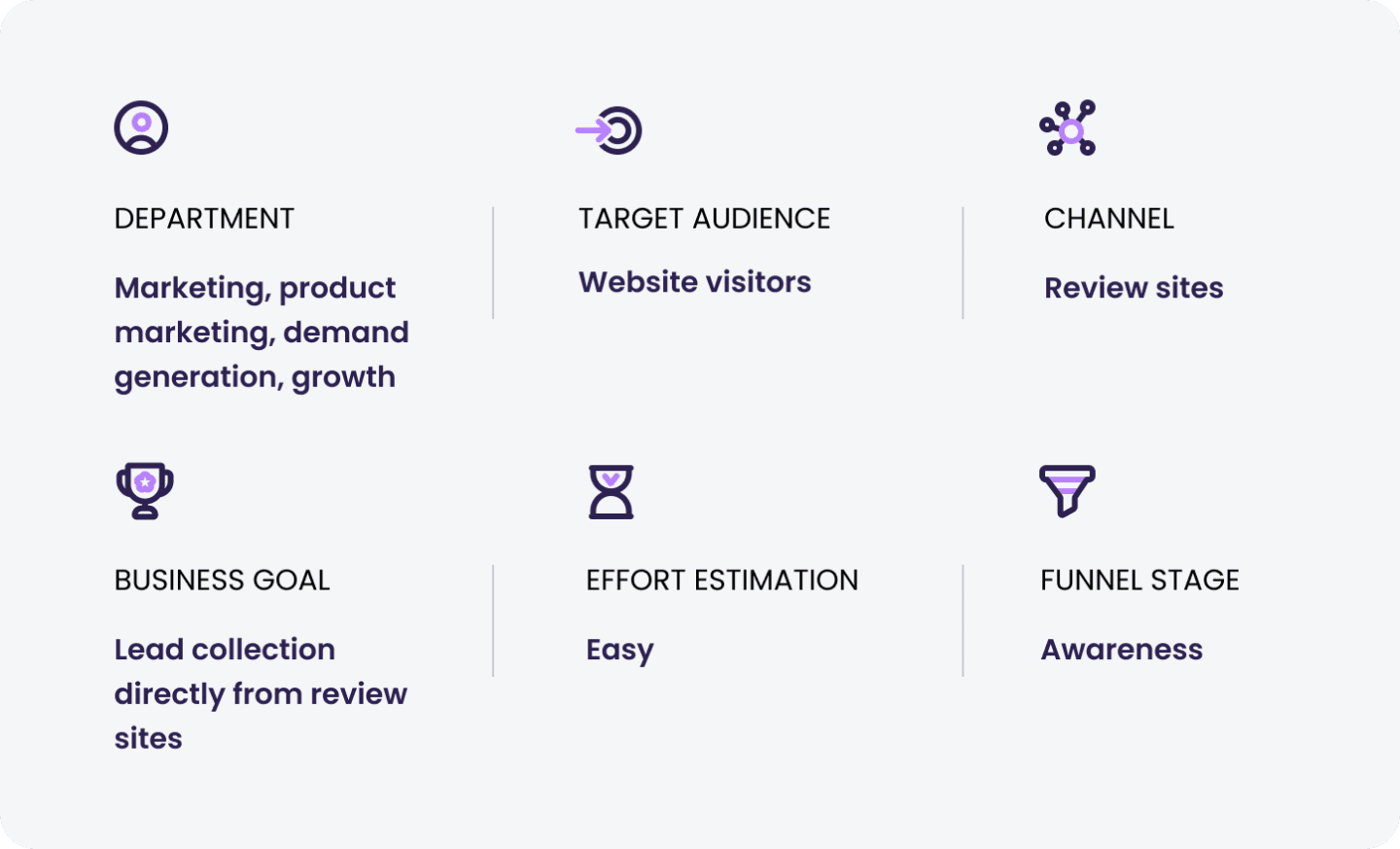 Why add a demo on review sites?
Add an interactive demo to your review page on G2 or TrustRadius to help you demonstrate the product and convert leads on the spot.
What pain will it solve:
On review sites, rising above the noise and competition has become even more challenging. Embedding a product tour on your page will help you beat competition and convert leads when they have the highest intent.
How to embed a product tour on review sites with Walnut
Create
Build a simple flow that is mainstream for your product. Make it clear who it is for. We recommend analyzing which personas from your current leads are typically converting from these pages and focusing on them.
Use 5-6 screens that demonstrate your main product's flow and make sure to anonymize data. You can do this using the Find and Replace feature. 
Add a short guide with no more than 7-10 steps to lead your viewers through the demo. Use the first step as a welcome modal to set context for the viewers who might be less familiar with your product.
Focus on differentiation: Review sites are highly competitive, so pick a couple differentiations that will make your demo stand out. Make sure to highlight them in your guide.
Add a clear CTA: Convert prospects on the spot. Add a form in the demo, or link to a calendar using the "floating button". 
Deliver / Distribute
Create a dedicated demo link for each template.
We recommend not gating the demo so viewers can fully experience your product.
Grab the demo embed code and simply embed it on the website.
Track
Track your demo with our Insights feature to see who viewed your demo, for how long, and which parts were most interesting.
You can use screens to see how viewers experienced your demo.
Data points to track
Activity log in demo Insights
Conversion from page view to demo view
Conversion from demo view to MQL
What you'll need
G2 / TrustRadius accounts and dedicated page.
Ready to engage and convert your website visitors? Get started with Walnut now!